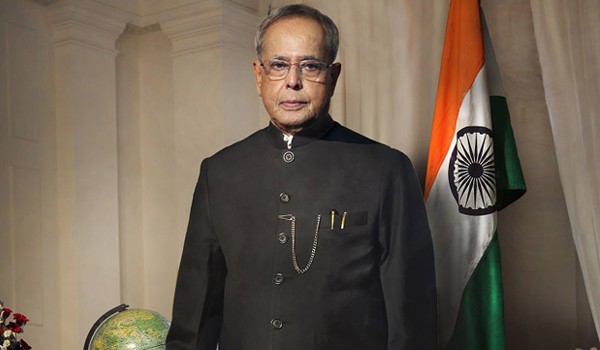 Nagpur: Former President Pranab Mukherjee who reached Nagpur on Wednesday evening to attend RSS event on Thursday, will also pay a visit to Hedgewar Memorial, the ancient residence of RSS Founder Dr Keshav Baliram Hedgewar.
Mukherjee will be the chief guest at the concluding function of the RSS Tritiya Varsh Training. Earlier, the former President was scheduled to leave Raj Bhavan for RSS function venue at Reshimbagh at 4:30 pm. But as per new schedule, he will leave Raj Bhavan at 4:30 pm but instead of going directly to Reshimbagh, he will first pay a visit to Hedgewar Memorial. This visit was not in his schedule and seems to have added after landing in Nagpur.
The former President attending the RSS event has generated a lot of interest and controversy over the past few days. A lot of curiosity exists over what Pranab Mukherjee, who has been critical of the RSS ideology during his five-decade-long association with the Congress before he became President of India in 2012, will say.
There has been discontent in a section of the Congress after he accepted the invite, with many leaders asking him to reconsider his decision.