Nagpur News:
Rolling out his campaigning juggernaut in South-West Nagpur constituency and pitching hard for victory in Assembly election, Praful Gudadhe Patil vowed to provide vibrant health facilities to all sections of society. The Congress candidate established direct interaction with people during his public contact tour and "Padayatra" taken out in Suyog Nagar, Toli and other areas on Saturday.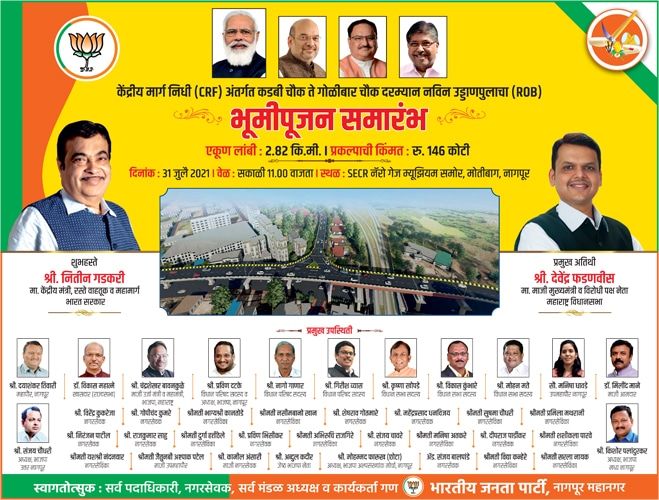 Praful began his campaigning at 8 in the morning from Tukaram Sabhagruh and then scanned 85 Plot Area, Sai Nagar, Jaywant Nagar, Toli, Srinagar, Suyog Nagar, Ramteke Nagar and other areas. He was welcomed and assured vote by overwhelming citizens in large number. Several people put their problems before the Congress candidate who instantly assured to resolve them in the event of victory. Majority of problems pertained to bad roads, gutter lines and heaps of garbage. Praful blamed the people's representative for the shabby state of affairs prevailing in the constituency.
Praful Gudadhe Patil was accompanied by Ajay Hiwarkar, Naresh Savarkar, Ramsingh Londhe, Hemraj Wankhede, Tarik Anwar, Sadan Yadav, Sandhya Gondane, Alka Kamble, Rashidbhai, party's office-bearers, workers and huge number of citizens.