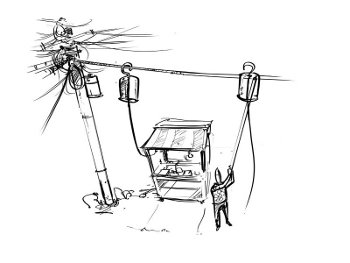 Nagpur News Today: Vigilance officials of power distribution company Spanco discovered two separate cases of industrial and domestic power theft in the city on Wednesday.  Accused in both cases combined are estimated to have stolen power worth Rs. 12, 73,000.
In the first case, officials discovered a theft of 34, 593 units of power at a finger chips factory in Shanti Nagar, Kawrapeth.  Officials found that the electronic meter had been tampered with the help of a remote. Factory owner Maheya Krushnarao Bajirao has been issued a bill of Rs. 9, 36, 957.
The second case took place at Bridhaji Nagar, in the house of businessman Surendrasingh Gurucharansingh. The house owner had allegedly been using a magnet to disrupt the meter readings. He was charged Rs. 2, 76, 676 for stealing 14, 403 units of power.