Nagpur: Following essential maintenance and repair works and Metro Rail works, many localities will face power shut down for varying hours on Wednesday, December 19. The power shutdown will range from two hours to six hours in several localities including Sitabuldi, Ramdaspeth, Dharampeth, Gopal Nagar and other localities.
From 10 am to 12 noon, power disruption will occur at Moor Memorial Hospital, Sitabuldi Main Road, Temple Bazaar Road, Mahajan Market, Dharampeth, Khare Town, Bhagwagar, Alankar Theatre, Shankar Nagar, Gayatri Nagar, Gopal Nagar, Vijay Nagar, Parsodi while from 9 am to 12 noon, power shutdown will be at Panchdeep Nagar, Chhatrapati Nagar, Doctors Colony, Sangharsh Nagar, Kabir Nagar, Sharda Nagar, Jaitala, Revati Nagar, Pradnya Nagar, Harihar Nagar, Dhantoli, Congress Nagar.
Similarly, from 9 am to 11 am, Chhoti Dhantoli and Yashwant Stadium will face power disruption. From 9 am to 2 pm, University Campus, Ambazari Garden, Deotale Layout, Verma Layout, North Ambazari Road, Pandhrabodi, Ambazari Hill, Shastri Layout, Agne Layout, Khamla, Telecom Nagar, Pratap Nagar, Sawarkar Nagar, Jeevan Chhaya Nagar, Venkatesh Nagar, Deendayal Nagar, Padole Square, Lokseva Nagar, Priyadarshini Nagar, Bhende Layout, Black Diamond Society, Chandanshesh Nagar, Krushnan Nagar, Rajeshwar Nagar, Narsala will face power shutdown.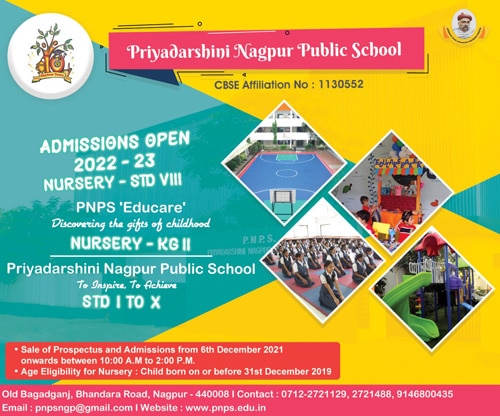 Power supply will be hit Gorle Layout, LIG, MIG Society Trimurti Nagar, NELCO Society from 10 am to 1 pm. The six-hour power shutdown from 10 am to 4 pm will occur at Pachgaon Kharbi while Hudkeshwar, Rajapeth, Vitthalwadi, Narsala Road will face power disruption from 9 am to 2 pm.