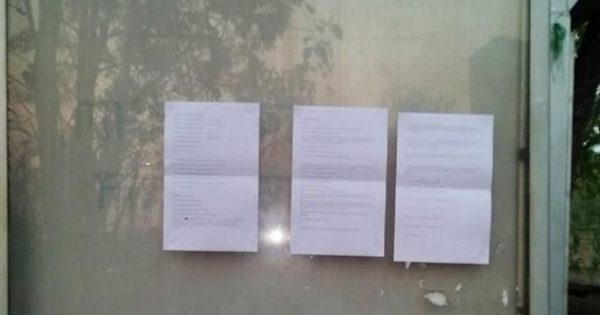 Nagpur: Controversial posters put up at a bus stop in city triggered sensation and put the cops on their toes. The posters warned Government of India and some companies of carrying out bomb blasts. The posters demanded jobs only to open category students and warned of dire consequences.
The posters, put up at a bus stop near University Campus on Amravati Road, said that "Yamraj's finger is on remote of a bomb. If the warning is not taken seriously, then the Government of India and companies will have to face dire consequences. We have sharp shooters and attackers, too," warned to posters.
Some passersby noticed the posters and informed police who in turn reached the spot and removed the posters. It is being suspected that since the posters were put up near University Campus, some organisations of students could be behind the mischief.