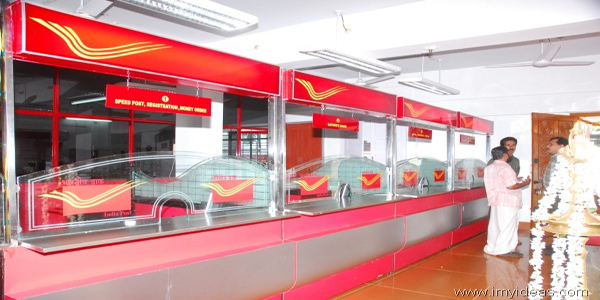 On the occasion of World Post Day on Tuesday, the Dept. of Post announced a proposal to install ATMs at several post offices in the state. "The Banking Services are available but this will enable anywhere, anytime banking. It will give easy access to electronic clearing services and fund transfer. 519 Post offices have been identified for core Banking Services. 1403 Post offices have been covered under project arrow. Out of these,141 Post offices have been covered under look & feel." said Shri A.K. Sharma, Chief Postmaster General of Maharashtra and Goa.
World Post Day marks the institution of the Universal Postal Union way back in 1847 in Bern in Switzerland. In India, the dept. has come a long way from the time it merely courier letters and parcels to multi –utility facilitator of products and services. Sharma added there were plans to network all the post offices through computers. "We are partnering with firms like TCS for training staff, Infosys for full service integration and Sify will handle our network integration." he said.
Meanwhile, the postal department has increased the rates of Speed Post deliveries by 42 to 56% from October 1. This is the first time since 2007 that, the tariff has been revised. The rate for local speed post within a municipality limits is increased from Rs.15 to 30/-( gms. wise) and for distance wise it is increased from Rs.35 to Rs.80/- and above 2000 kms. The increased rate is Rs.90/- these are exclusive of taxes.