Post Graduate Dept in Urdu stream starts at RTMNU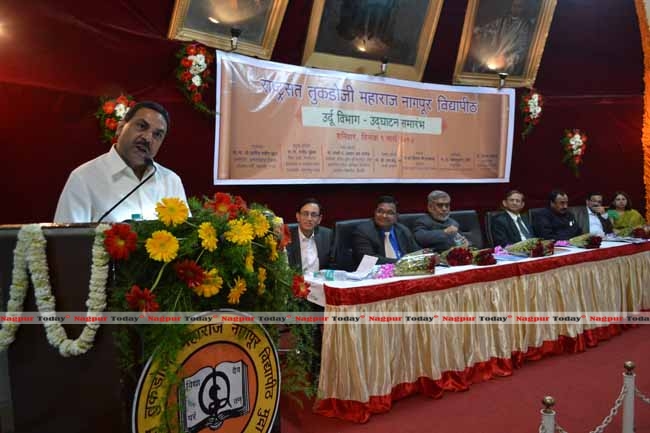 Nagpur News :  Rashtrsant Tukdoji Maharaj Nagpur University (RTMNU) Post Graduate Department of Urdu was inaugurated by Minister of Textiles, Minority Development (Maharashtra) Arif Nasim Khan here on Saturday, March 1 at Convocation Hall.
Padmashree Dr Akhtar Ul Wasei, Director Zakir Hussain Institute Islamic Studies, New Delhi, former MLC CSQ Zama were the guests of honour. Vice chancellor, RTMNU, Dr Vilas Sapkal was the chairperson. Pro Vice chancellor, Dr Mahesh Yenkie and Registrar Ashok Gomase were prominently present at the function.
Speaking on the occasion Minister Arif Khan said Urdu language does not belong to a particular community, but it belongs to all the country. He applauded the efforts of VC Dr Sapkal and formerVC S N Pathan for starting the department. He assured full support for the department, in the form of permanent postings for teachers in the department and funds for the construction of the department.
Padmashree Dr Akhkar said language is universal, it does not belong to any religion but on the contrary religion needs language. He thanked the VC for starting the department in Nagpur University.