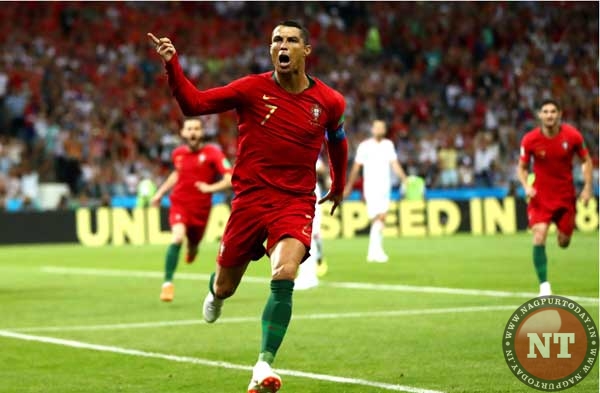 FT – Cristiano Ronaldo scored a hat-trick as Portugal and Spain play out a thrilling 3-3 draw
With 84 goals, Ronaldo equalled Puskas in the all-time goal-scorers'list.
It was the 51st career hat-trick for Ronaldo and sixth in the national colours. Spain dominated the proceedings, even though they had to come from behind twice with Diego Costa scoring both the equalisers, and were looking good to see through the match after taking the 3-2 lead through Nacho. But Ronaldo was the difference in the end for the Portugal, as the superstar increased his World Cup goal tally to six, from just three goals in three previous World Cups.
92′ – Timely blocked by Spain defenders as Portugal look for a late winner
90′ – Four minutes added as stoppage time
88′ – GOAL! Cristiano Ronaldo scored a spectacular goal from the free-kick to complete his hat-trick of the night.
It's 3-3 in Sochi
It's sixth hat-trick for Ronaldo in national colours. And it's also the 51st hat-trick overall in the World Cup finals
86′ – Substitution! Spain's third and final change. David Silva went off and is replaced by Lucas Vazquez
85′ – Five minutes to the regulation time and Spain are very much in control with most of the proceedings happening in Portugal half.
82′ – Aspas' shot was straight to the Portugal goalkeeper
80′ – Substitution! Guedes is replaced by Andre Silva for Portugal
77′ – Substitution! Spain's goal-scorer Diego Costa is replaced by Aspas
76′ – Ricardo Quaresma's effort from the right flank went over the crossbar. No real danger for Spain goalkeeper David de Gea
72′ – Second corner for Portugal, but they failed to create a clear chance
70′ – Substitution! First change for Spain as Thiago Alcantara replaced Andres Iniesta
69′ – Substitution! Second change for Portugal. Ricardo Quaresma came in place of Bernardo Silva
68′ – Substitution! Bruno Fernandes out and Joao Mario in for Portugal
62′ – First corner of the match for Portugal
58′ – GOAL! Spain in the lead. A thunderous strike from Nacho from 20 yards out. It's Spain 3, Portugal 2
Fun Fact: It was the first goal for Spain from outside the box since 2010
55′ – GOAL! Diego Costa scored the equaliser again. It's 2-2 in Sochi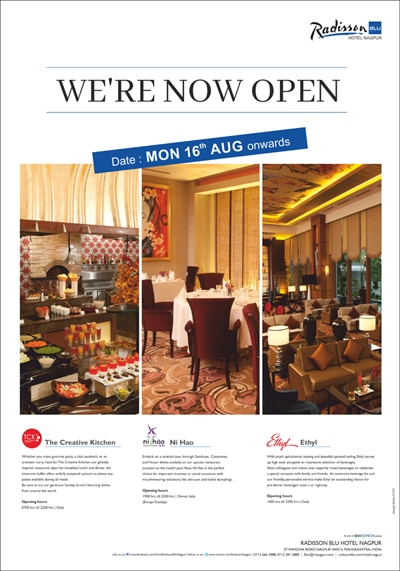 It all started from the 30-yard free-kick for Spain, which ended with Costa tapping in the ball for his second goal of the night
54′ – Foul on Andres Iniesta and a free-kick for Spain
52′ – Spain in control of the possession, looking for the opening they are yet to find in the second half
49′ – Long ranger from Bruno Fernandes was wide of the Spain goal
The second half begins…
Players coming out for the second half. Will Cristiano Ronaldo score a hat-trick tonight?
HT – Cristiano Ronaldo scored a brace as Portugal lead Spain 2-1 at the half-time break
Ronaldo scored early from the spot, before adding another just before the half-time whistle. While, Costa scored a controversial equaliser, before Spain conceded the lead again through de Gea's error.
45′ – One minute added as stoppage time
44′ – GOAL! School-boy error from David de Gea as Cristiano Ronaldo scored his second to put Portugal in the lead against Spain. Ronaldo shot it straight to de Gea with his left foot, and the Spain goalie spilled it into the goal
42′ – Spain on the move again, this time from the right flank. The shot from Isco was straight to the Portugal goalkeeper
38′ – Corner for Spain as they look for the lead before the break
35′ – Andres Iniesta's shot was just wide of Portugal goal. Spain dominated the proceedings since the equaliser
29′ – David Silva free-kick hit the wall
28′ – Yellow Card! Booking for Portugal's Bruno Fernandes and a free-kick for Spain from a dangerous position.
26′ – Thunderous strike from Isco, but it hit the bar and bounced out from the goal line. UNLUCKY for Spain and close save for Portugal
24′ – GOAL! Diego Costa outsmarted couple of Portugal defenders to score the equaliser
22′ – A brilliant chance for Portugal on the counter, but the final touch was weak
21′ – Second corner for Spain, after David Silva shot was deflected from close range
18′ – The resultant free-kick from outside the Spain box was taken by Ronaldo, but the shot hit the wall
17′ – Yellow Card! First booking of the night went to Spain's Sergio Busquets, for a lunge on Guedes
13′ – Spain looking for the equaliser won a corner kick but failed to utilise it properly
10′ – Good chance for David Silva, but his shot from the top of the Portugal box went over the crossbar
4′ – GOAL! Cristiano Ronaldo scored from the spot to give Portugal 1-0 lead. De Gea jumped to his right and Ronaldo shot the ball on the left side to score 82nd goal for Portugal.
3′ – PENALTY! That's a spot-kick for Portugal early in the match. Nacho dangled a leg and brought Ronaldo down at the left top of the box.
23:25 IST: Time for national anthems
It's the clash of the titans as European champions Portugal take on former World champions Spain rage of Group B match between European champions Portugal and 2010 World champions Spain in Sochi. The match starts at 23:30 IST