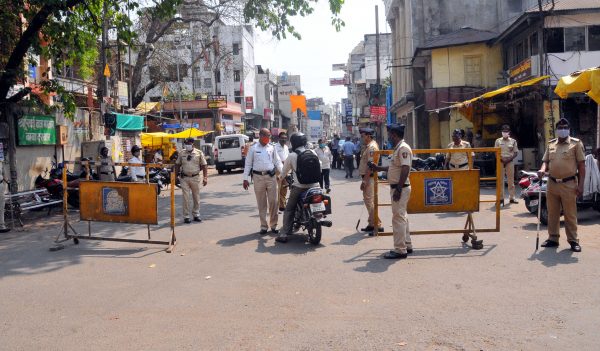 Nagpur: Political leaders across the party lines could face troubles for hitting the streets over an issue or another as Nagpur police have decided to chargesheet them in courts for taking law into their hands at Covid time.
According to media reports, the Commissioner of Police Amitesh Kumar has reportedly ordered gathering of evidence and sending chargesheets of all cases of protests and agitations in the last six months for the court to take them up for trial on a priority basis. The move follows the burning of an effigy in front of the residence of Home Minister Anil Deshmukh near GPO Square in Civil lines on Sunday morning. The top cop is likely to request courts to take up political cases on board and issue summons or warrants immediately.
Reports further said that police would keep a watch on political agitations. Political cases, which are getting registered, would be considered during passport and job inquiries too. Any political misadventure will have long-term legal repercussions, the media report said. City police, from Monday, the responsibility of enforcing the fresh guidelines issued regarding the extended restrictions till March 31 to curb the corona spread and also deal with the current political situation amid concern over rising Covid cases among cops.
On Sunday, a 49-year-old constable of Pachpaoli Police Station died of Covid. The enforcements would continue from 4 pm till 6 am. Police squads would be activated from 4 pm onwards. Two persons would not be allowed on bikes and three in cars unless there's an emergency situation. On Sunday, 48 people were penalized for not wearing masks and 287 for violating social distancing norms. Over Rs 40,000 was recovered in fines. Five private establishments too were checked.