Nagpur News.
There seems to be no relief in sight for the beleaguered investors of Shreesurya Investments which recently caught limelight for defaulting on payments that run over Rs 100 crores for the past few months. The investors regularly follow up at the office of Shreesurya at Telecom Nagar only to be told that there is no concerned authority at the office. While the Chairman of Shreesurya Group Sameer Joshi is allegedly taken ill for the mental stress caused due to recent turn of events, sources say he has deliberately done so to go into hiding in the garb of illness.
Joshi planning to flee?
Joshi has been reportedly keeping himself out of reach of the investors. Even he had announced a press conference to clear air but backed out on his assurance. Insiders even claimed that sensing the rage of moment, Joshi has been planning to secretly leave Nagpur to avoid investors.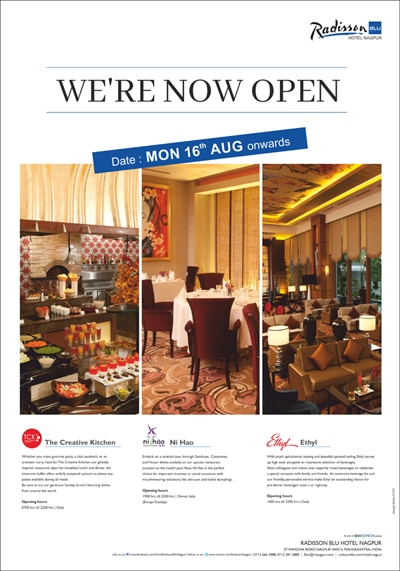 Nagpur Today tried to speak to Joshi but all the calls and texts sent on his cell phone went unresponded.
Sources informed that Joshi has strong connection with a high profile politico in Nagpur at the behest of whom there has been no action against Joshi yet for committing payment blunders to his customers. The said politician is said to be close to state BJP president.
Exploited connection
Right from the beginning of his business, Joshi has allegedly milked the opportunity that emerged from his closeness with the political leaders and their parties. He often frequented to a political stronghold "wada" in Mahal and got the pictures clicked with the leader. He allegedly used this album to display his proximity with the politicians. Later when his act was exposed, the concerned leaders distanced themselves from Joshi. Of late Joshi has even joined Maharashtra Navnirman Sena allegedly to serve his interest.
A BJP leader residing in Telecom Nagar said, "Everybody knows that Joshi's distant relative is close to a local BJP stalwart."
Who's that blackmailer?
In recent news carried out in a local newspaper, Joshi has asserted that there would be no trouble to his business and the investors' money was safe. He went on to charge that the entire glitch surfaced out of a failed 'blackmailing' attempt. This has raised suspicion over the intentions of Joshi who assured that soon he would name that blackmailer through a press conference. But he failed on his promise nor did he appear to interact with the investors.
Mental illness?
The investors crowding up at the office of Joshi is literally being told that Joshi is suffering a mental illness and being cured at the hospital. However, his men did not reveal the name of the concerned hospital. An aware citizen questioned that Why is Sameer Joshi hiding from the investors? "If he really has good intentions then he should come out in the open and face the people. I think PIL should be filed against him to prompt government agencies to act in the matter involving investors' huge money.
A person at his office Amrit Purandare informed that Joshi is hospitalized for hypertension and had a meeting with few investors. He also assured of the payback.