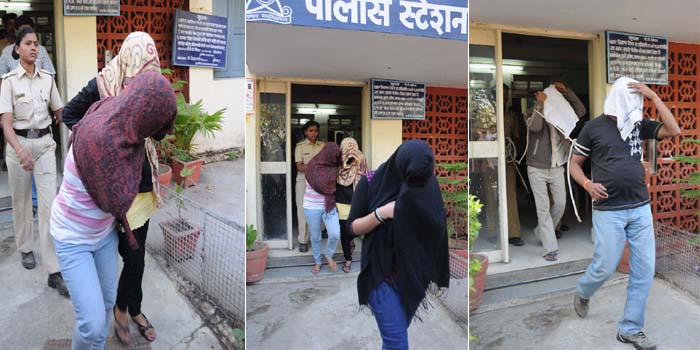 Nagpur News: Acting on a tipoff, Police have raided Opel Tandoor Bar and Restaurant at Shivangaon and arrested 5 bar girls dancing before the customers. The bar owner Kunju Lahange along with four more customers were also arrested from the bar.
All the five bar girls reportedly reached the city yesterday afternoon. Three of them were said to have arrived from neighboring state of Chhattisgarh while the other two came from Andhra Pradesh.
In the recent past Nagpur police had conducted similar raids where handful of girls were caught performing in the bar. However there seems to be no restriction over the practice. Sources informed that many such bars are indulged in the illegal practice, some of them are even taking it forward to flesh trade.
Police is closely investigating the latest matter for any such possibility of flesh trade. Suspicion is also raised about the whereabouts of the girls arrested in the raid. The fact that these girls are being operated by any kingpin cannot be ruled out.