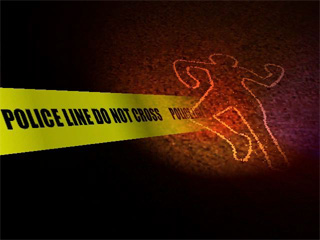 Nagpur News: Police in Nagpur have launched a manhunt for murderers of a security guard who was found murdered in an area of city.
According to police, they have been hunting the accused involved in the murder of one Dnyaneshwar Solankhe (40) whose body was found in a "Nallah" (Drainage line) near a bridge on Tarodi-Khedi Ring Road at about 6 pm. The murder was committed at a different place and his body was thrown into the "Nallah" by the accused murderers.
Police have no clue as to who eliminated Dnyaneshwar and for what reason. A deep wound was found on Dnyaneshwar's neck which police surmise could have caused by an iron rod or similar other iron object. The police sources said, the Nandanwan Police Station received the information that body of a person was lying in the "Nallah" near a bridge on Tarodi-Khedi Ring Road. After reaching the spot, police completed the necessary paper work and sent body of Dnyaneshwar for post-mortem. Police ascertained the murdered victim's name after preliminary investigation as Dnyaneshwar Solankhe.