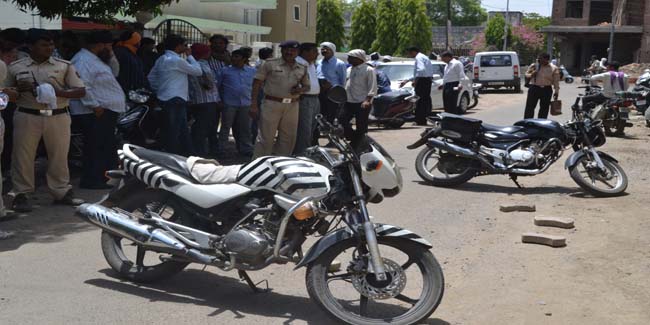 Nagpur News: Nagpur News: The Nagpur police are groping in the dark as they have found themselves clueless over the firing incident in which the builder Deepak Gupta was injured and was admitted to the Madan Hospital.
It may be recalled the builder Deepak Gupta was shot at by some unidentified two persons who fired four bullets but only two could hit him near Kadbi Square at about 11.30 am on Wednesday (May 22) over a controversy in a land deal. The builder was seriously injured as one bullet hit him at shoulder narrowly missing his chest and another got stuck in his car door. The police launched a manhunt to nab the accused but have not tasted success.
The builder Deepak Nihalchand Gupta (38), who resides in Bezonbagh, behind Kadbi Chowk Petrol Pump, was about to drive away in his car when two unidentified youths came from behind and opened fire at him with a country made pistol. Pachpaoli Police Inspector Prakash Bele along with his team started the investigations. Police said, Deepak had boarded his Hyundai Verna car and was about to leave for his Vyankatesh office at Laghuvetan Colony, Lal Godam when the incidence took place. His family and relatives gathered in a large number at Madan Hospital at Kamal chowk.
Prima facie, police said the incident might be a fallout of business rivalry or over some land deal, but the chances of family rivalry also cannot be ruled out, surmised the police.