Police foil agitation for separate Vidarbha State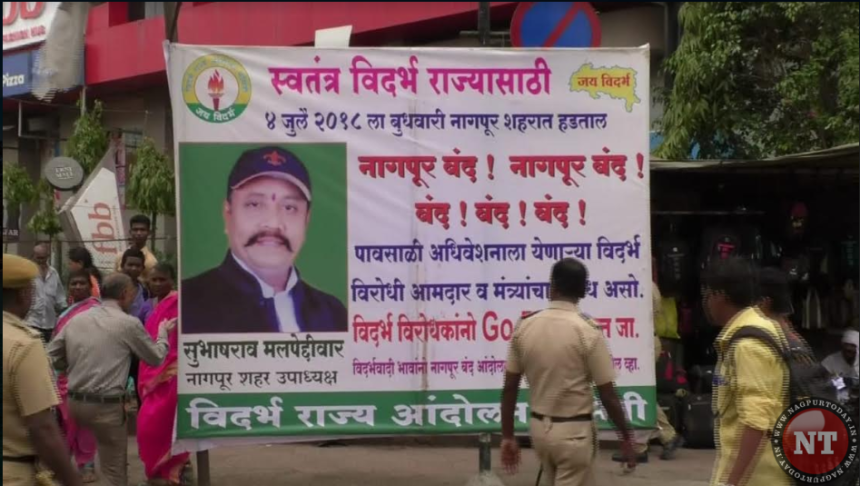 NAGPUR: The members of Vidarbha Rajya Andolan Samiti staged a demonstration at Variety Square in Nagpur on the very first day of the monsoon session of the Maharashtra State Assembly on Wednesday to press for the demand of separate Vidarbha State.
Around 60 members of Vidarbha Rajya Andolan Samiti had assembled at Variety Square. However, when they tried to block the road protesting against anti-Vidarbha leaders of Maharashtra, police arrested all the protestors and foiled the agitation.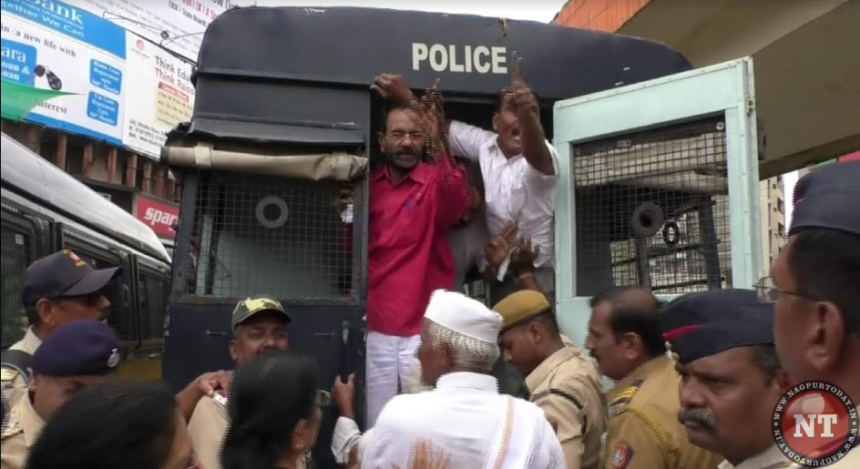 Though a call for Vidarbha Bandh was given for Wednesday, the shops at Sitabuldi market were open throughout the day. As per information, a few shops were found closed in Dharampeth and other areas.
Meanwhile, pro-Vidarbha leaders expressed their resentment for Chief Minister Devendra Phadnavis and Union Minister Nitin Gadkari for having forgotten their promise of separate Vidarbha State.