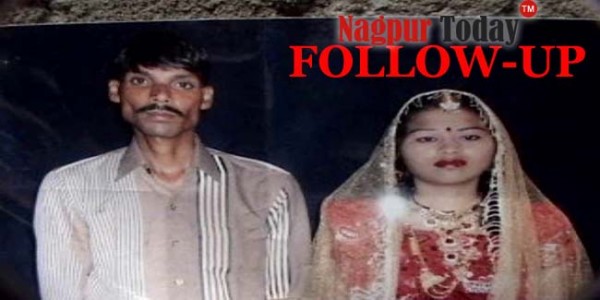 Nagpur News:
The family of the 'groom'- Kailash Parihar, who had committed suicide when his wife decamped with the household jewellery after three days of marriage, has been running from pillar to post to seek cop's investigation in the suicide case.
Parihar, 31, had killed himself by consuming poison on July 20 when he learnt that Puja had fled away. Interestingly, the wife had called the family on Wednesday afternoon to express condolences after she read about Kailash's death in the newspapers.
The poor Parihar family claimed that they have even given the phone numbers of the wife and her alleged brother-Puja and Monty Jaiswal, through which they made the calls to DCP Zone III office, but police are not taking any interest in the case. A family member told that a cop from DCP office, who took the phone numbers has assured of tracing out the location.
However when TOI contacted DCP Zone III, Sanjay Darade, he claimed that he haven't received any written application of phone numbers on Wednesday. ACP Kotwali, Rajendra Giakwad told the scribe that Parihar family had gone to DCP Zone III office and had given the number. Darade assured that Ganeshpeth police will be investigating the case.
"Since Wednesday afternoon, we have received many calls from Puja and Monty. Each time they call, they first make sure that one of the family members has picked up a call and has been assuring to come back. At the same time, they have kept a condition that we will not file a police complaint," said the younger brother, Satish Parihar.
A simple of case of an accidental death is registered at Ganeshpeth police station. Parihar family wants Puja and Monty Jaiswal should be booked for responsible for Kailash's suicide and also for cheating their family.
Satish told that he has handed over the different ten digit phone numbers through which the duo made the calls but police haven't find even the location of the numbers.
"The duo has been assuring that they will come to meet the family but on the condition that no police complaint should file against them. However, they are not telling their location," informed Satish. He alleged that he had gone to Ganeshpeth police station repeatedly for two days, convincing police to take the case, but was sent back. "Cops suspect that it's our personal rivalry with the duo."