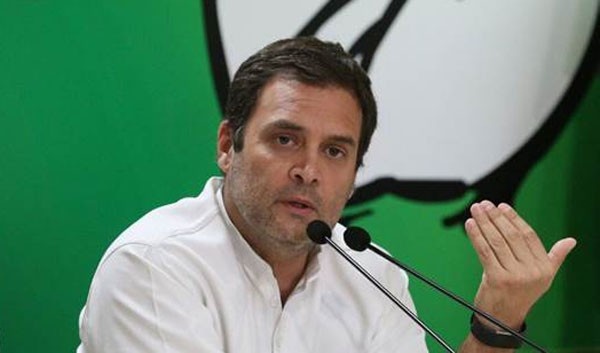 Congress president Rahul Gandhi today accused Prime Minister Narendra Modi of turning a blind eye to the "anarchy" in Delhi and aiding "chaos and disorder" in the national capital, where Chief Minister Arvind Kejriwal as well as the BJP are staging competing sit-ins. The people of Delhi are the victims, Gandhi alleged.
"Delhi CM, sitting in dharna at LG office. BJP sitting in dharna at CM residence. Delhi bureaucrats addressing press conferences. "PM turns a blind eye to the anarchy; rather nudges chaos and disorder. People of Delhi are the victims, as this drama plays out," Gandhi said on Twitter.
Governance in Delhi has been severely hit with Kejriwal and some of his cabinet colleagues sitting on 'dharna' at Lt Governor Anil Baijal's office since June 11 and bureaucrats on a "strike" to demand security for themselves.
The Delhi IAS association has asked the Delhi government not to use its officers for "political gains" and rebutted its claim that they were on strike.