PM to chair key security meet today, third in three days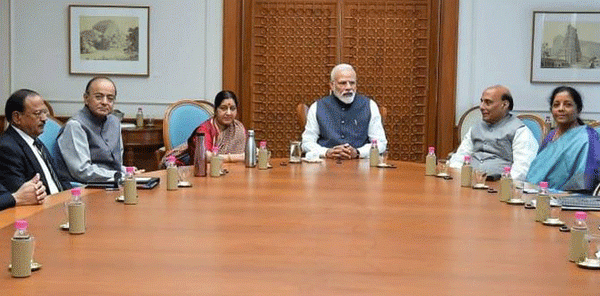 PM Narendra Modi to chair a key security meet today with NSA Ajit Doval, senior ministers (likely to be Arun Jaitley, Niramala Sitharaman, Rajnath Singh, Sushma Swaraj) and intel chiefs. This will be the third security meeting after the air strike on Balakot on February 26.
Yesterday, Modi was being briefed by Doval and his officers on the border situation after the offensive by Pakistan Air Force along the LoC in Naushera sector of Jammu & Kashmir. Union Home Minister Rajnath Singh also held a high-level meeting with Doval, RAW chief, Home Secretary and other officials at North Block.