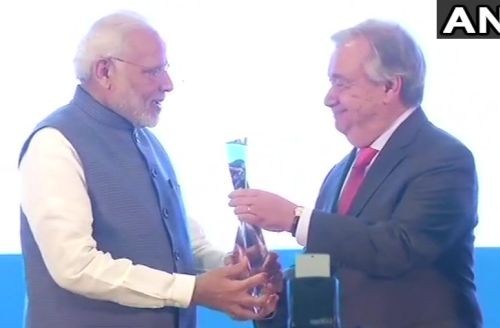 New Delhi: Prime Minister Narendra Modi on Wednesday received the United Nations' highest environmental honour 'Champions of The Earth Award' at a special ceremony in New Delhi. UN Secretary-General Antonio Guterres presented the award to PM Modi at the event in Pravasi Bharatiya Kendra. After receiving the award, the PM said Indians were committed to save the environment.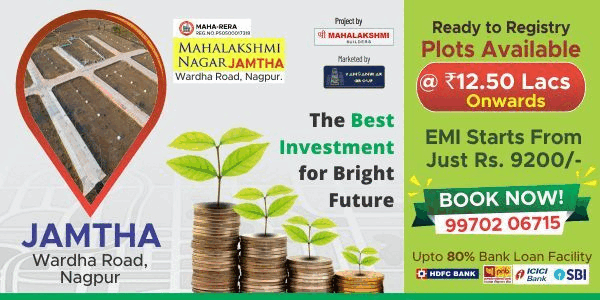 "Climate and calamity are directly related to culture; till climate is not the focus of culture, calamity cannot be prevented," said the PM. The award was announced on September 26 on the sidelines of 73rd UN General Assembly in New York.
The honour was bestowed upon the PM for his leadership of the International Solar Alliance and "unprecedented pledge" to put an end to single-use plastic by 2022. Besides the PM, five other individuals and organisations will also be awarded.
Before presenting the award, UN Secretary-General Antonio Guterres said PM Modi "recognises that climate change poses a direct existential threat to us. He knows what we need to do to avoid a catastrophe. Other leaders also recognise, know and understand, but the difference is that he not only recognises but acts too."
"This years' laureates are recognised for a combination of bold, innovative, and tireless efforts to tackle some of the most urgent environmental issues of our times," the UN Environment Programme had said.
The 'Champions of the Earth Award' would be presented to six "outstanding environmental changemakers… The champions are recognised for their achievements in the categories including Policy Leadership, Entrepreneurial Vision, Science and Innovation, Inspiration and Action, and Lifetime Achievement".
Modi and French President Emmanuel Macron were selected under the 'policy leadership' category. Cochin International Airport will also receive the award for Entrepreneurial Vision, for its leadership in the use of sustainable energy.
"Cochin is showing the world that our ever-expanding network of global movement doesn't have to harm the environment. As the pace of society continues to increase, the world's first fully solar-powered airport is proof positive that green business is good business."
Afroz Shah, who led the world's largest beach clean-up, had received the Award in 2016. The annual Champions of the Earth Award, founded 13 years ago, is given to outstanding leaders from government, civil society and the private sector whose actions have had a positive impact on the environment.