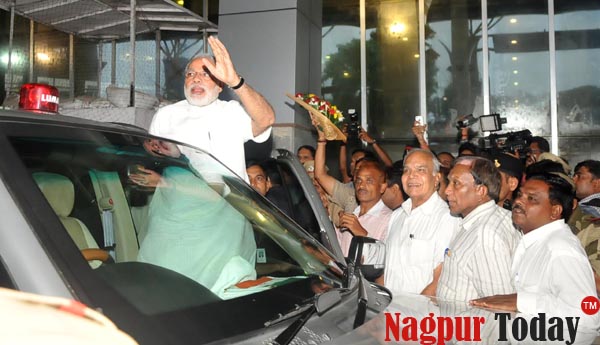 Nagpur: Even as the poll heat is about to settle down with the last phase of polling for Lok Sabha elections on May 19, here's some hot update for the Nagpur political parleys.
Prime Minister Narendra Modi, who appears confident to regain power yet again at the Centre, will be visiting in Nagpur on May 20, just a day after the last phase of polling ends.
The sources from Intelligence Bureau revealed to Nagpur Today that Modi will be coming to pay visit at RSS headquarters and also discuss about various situations in the aftermath of poll results scheduled to be announced on May 23, the poll counting day.
However, the core reason behind Modi's arrival was not immediately known but sources said that his visit is directly associated with the upcoming election results and BJP's position in its aftermath.