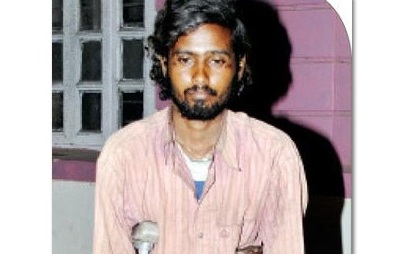 Nagpur News.
The overall picture of medical treatment today could be described in the simplest words ever: Thousands of poor patients, suffering from major diseases, have been dying, not by the diseases but dying due to no treatment at all. Today, medical treatment has gone out of reach, leave alone for poor, even for lower middle class people.
The instant case could help clear the picture, albeit, in an unfortunate way.
A youth is sitting right in the premises of Government Medical College and Hospital (GMCH) in Nagpur. He is giving a cry for medical treatment and his words are: "I am poor. Helpless. I lost a leg in a train accident. Struggling (Not running) from pillar to post in the GMCH for treatment since the past three months. I am now damn tired. No pleading is making the doctors show mercy to me. Neither I am being admitted to the hospital nor being given treatment. Saheb, please get me admitted to the hospital. Otherwise, I will die."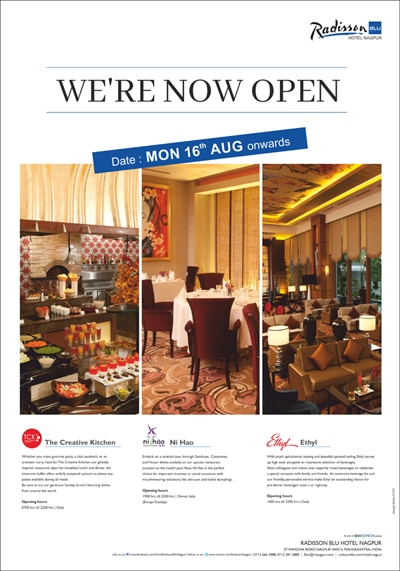 This is pathetic tale of Shriram Hodkar, a resident of Nargaon in Jalgaon District. Shriram said, "I was working in Malkapur. I used to up and down from Bedod Railway Station to Malkapur. On May 31, when I reached Railway Station, the train had started moving. I started running to catch the train in order to reach Malkapur on time. However, I stumbled and fell down on the tracks and lost my right leg which came under the moving train. My relatives anyhow got me admitted to Akola's Government Hospital.
"However, two months later, doctors there referred me to Nagpur's GMCH giving reasons for proper surgery. I came to GMCH on August 8 and met the doctors. However, the GMCH doctors, instead of admitting me, advised me to go back to Akola," the frustrated Shriram Hodkar said. Why the GMCH doctors advised Shriram to go back to Akola is surprising as the GMCH is well-equipped and has a separate department for surgeries!! Moreover, the specialized doctors are also in the service of GMCH.
There are at least 5 surgeons, apart from two specialized surgeon, available in GMCH for surgeries. Even then Shriram Hodkar was not admitted in the GMCH is beyond imagination of any sane person.
INFECTION LOOMS LARGE:
Shriram Hodkar is sitting in the GMCH premises since past three months with his wounded right leg covered by a dirty piece of cloth. The wound is not healing thus a serious infection looms large which may even lead to his death if not taken care of immediately. In that case, the blame would squarely lie on GMCH doctors for negligence.
When the Medical Superintendent of GMCH Dr Apoorva Pawde was contacted for his comments, he said, "I am not aware of the case. If there is such patient, he will be admitted immediately and given treatment."