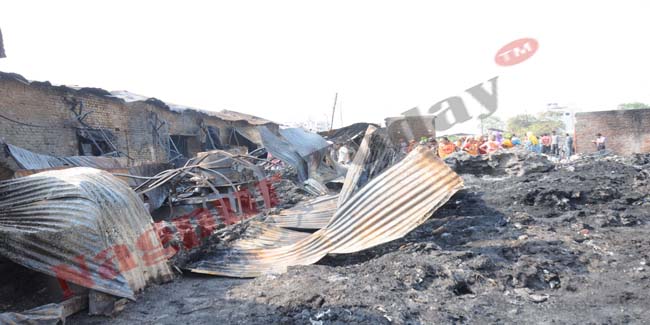 Nagpur News: A plastic factory at Kamgar Nagar caught fire on the early hours on Tuesday and gutted plastic worth lakhs of rupees. According to information, the security guard noticed flames coming from inside the plastic factory owned by Irfan Iqbal Ahmed at around 6 am on Tuesday. He immediately called the fire department. The team from Civil Lines, Sakkardara, Ganjipeth, Lakadganj and Kalamna reached the spot and fire was controlled within few minutes but material worth lakhs of rupees was gutted to in this fire.
Early investigation revealed that the factory had no NOC from fire department and there were no fire extinguishing equipments installed in the factory. The reason behind this fire is estimated to be a short circuit. And an electric meter was bought only a week ago, informed MSEDCL officials.
The security guard Radheshyam and Ramdas and other few workers were present when the fire broke. But, no casualty was registered. The reason behind this fire is estimated to be a short circuit but exact reason yet to be found.
10-12 tonne material kept in the factory was turned to ashes. It is noted that fine plastic material is prepared in the factory which is later supplied to Wardha, Amravati, Gadchiroli, Yavatmal, and other regions. A plastic godown was also situated in the factory. It is noted that 35-40 women were working in the factory and child labours were also seen working in the factory.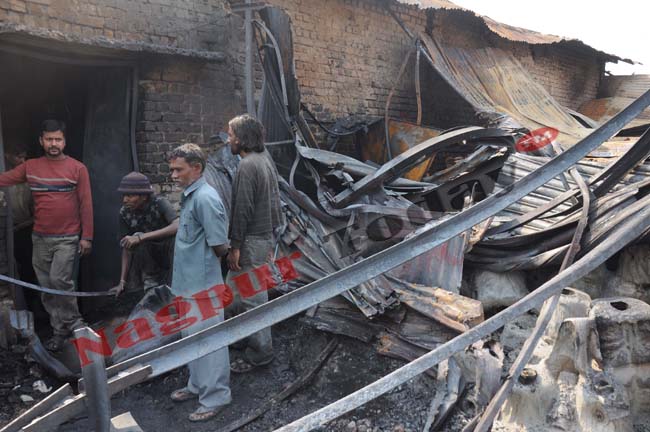 No NoC from Fire Deptt but got approval from Health Department
During the preliminary investigation, Fire Department officials were shocked to notice that Irfan Iqbal Ahmed had not got NOC from Fire Department but an NoC was issued to him from Health Department. This has raised questions on the credibility of health department and its officials. The Fire Department has ordered Irfan to submit property tax receipt and the registrations papers of the factory. Senior officials said that an enquiry will be done about he got NoC from Health Department.
Confusion over original name of factory
The women workers in the factory informed officials that the name of the factory is 'P P Plastic Company' where MSEDCL officials informed Fire Department that the registered name of this factory is 'Indian Plastic'. This has ensued confusion among the officials. Also, there is no board of the company anywhere outside the factory. Thus, a question whether registration of this factory was done or not has crept in. It is to be noted that the factory is constructed under the Small Factory Area.