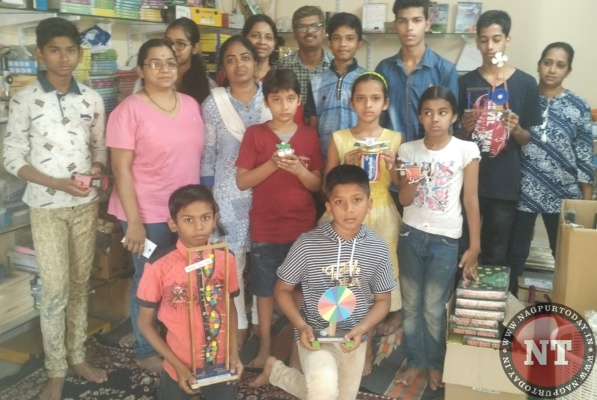 Nagpur: Free Robotics workshop was organised by planmystudy on Sunday, the 1st April 2018 at 8.30 AM at their premises plot No 26, Yeshoda Nagar, Hingna Road, Nagpur. Mr Girish Pidadi, who is Adviser & Promoter to planmystudy, took the initiative and guided all the participants through out the workshop.
Participants learnt about skills of Robotics & their basic components. They came to know about different types of motors used in robotics and their application. They also learnt about drive & control signals, power supply & various sensors in very simple language. All the students participated actively and built many working models like racer robot, driverless robot, obstacle avoidance, obstacle following & line follower robot. A group of students also made robots working on renewable energy source.
The workshop included students from various schools. They were overwhelmed to experience actual robots & their application. At the end of the session Sangita Pidadi, Founder & Owner, planmystudy addressed parents and emphasized importance of technology & inculcating scientific attitude amongst the students. Few students also spoke on the occasion and shared their views. One of the student explained as how he was benefitted from the robotics workshop. Mrs.Sangita Potdukhe, Instructor-science faculty, planmystudy expressed vote of thanks.