Nagpur News.
What appears to be a case of cheating against job promise, turned out hoax as the large number of students and the organisation supporting them could not produce any concrete evidence against the placement agency whom they charged with the fraud. The concerned organization claiming to be fighting for the students' cause, had to see red in the face as the students backed off from registering police case against the proprietor of the placement agency. Eventually the matter was settled off police radar after creating scene at Sitabuldi police station on Wednesday.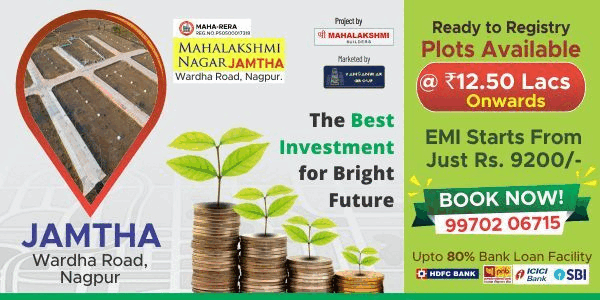 With as many as 58 Engineering Colleges in the city spewing out as many as 5000 to 7000 students every year, job placements have become scarce. Taking advantage of their gullibility and their desperation to get jobs, a Placement agency had allegedly taken money from some engineering graduates promising them jobs in high profile companies. The alleged trickster is identified as Sujit Kumar Raj who is proprietor of 'Job Needy Placement Services' situated at Premium Plaza, Dharampeth. Kumar has allegedly taken money from some students assuring them jobs. But this agency failed to even get a job interview to these graduates. These aggrieved students supposedly approached a student organization active in the city.
This organization took law into their own hands, went to the alleged trickster placement agency, thrashed the proprietor and then took him to Sitabuldi Police Station.
At Sitabuldi Police Station, Nagpur Today quizzed the students who had allegedly paid huge sums of money to procure jobs. However, none of them had any concrete proof or evidence of having made the payments to the placement agency. Sources in the police said that the placement agency did take Rs 500 as registration for the placement activity. None of the youths who had alleged that the placement agency had taken huge sums of money for getting fancy jobs for them came forward and produced any evidence proving that they did in fact deposit the money.
This correspondent quizzed many youths as well as the organization which is reportedly helping resolve engineering students' problems about the realty. When they were told that once the case is registered, the case will go to court and they will get the allegedly deposited money from the court only, everyone backed out and said that they would talk and compromise on the police complaint. Whatever the alleged trickster placement agency gives, we will take and not pursue the matter further. The organization that had taken the lead and had accompanied the youth to claim justice from people had asked the press photographers not to take the pictures and even asked the reporters not to put the news. This just proves that the entire case was a false one and aimed at cheap publicity by the organization. The organization is allegedly not even a registered one.