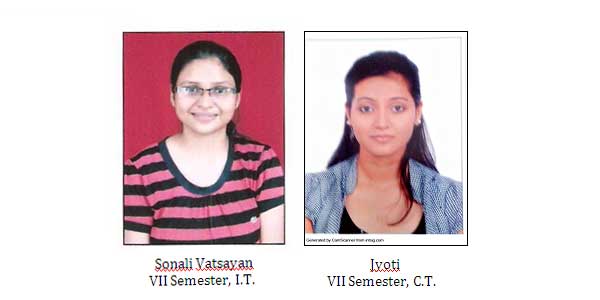 Nagpur News.
Two students of Priyadarshini Institute of Engineering and Technology (PIET) are selected in Zensar Technologies, Pune during placement drive held on 26-27 Sept 2013.
Dr. C. G. Dethe, Principal, PIET, congratulated the students for their placements.
Dr. Makarand Dixit Head, Training & Placement, LTJSS and Prof. C.U. Chauhan , T & P Officer , PIET took lot of efforts  for the recruitment  process.
Prof. P. M. Chaudhari, HOD, IT and Prof. A. S. Sambare, HOD, CT appreciated Sonali and Jyoti for their placement and also motivated remaining eligible students for further placement drive.