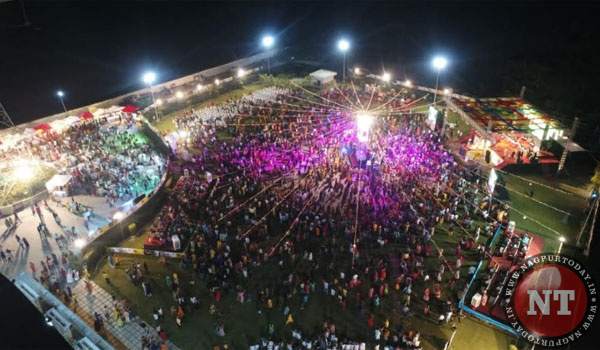 Nagpur: Now picture this! The first thought that cropped up our mind after noticing this image is that entire universe is summarized in this galaxy of garba event! Marvellous isn't it? Well this is a glimpse of scintillating garba event Jalsa 2018 going on at Chattarpur Farms which is Nagpur's one of the most beautiful, leading wedding destination.
As Navaratri nights are sending out strong festive vibes among the enthusiasts, the garba quotient is further raged by Jalsa 2018, which has become Nagpur's most sought after garba event. While the musical extravaganza and costume blast at Jalsa 2018 is adding an extra element to the energize the atmosphere, the venue too is charged up with picture perfect look.
An initiative by Chattarpur Farms owner Ravi Agrawal, Jalsa 2018 is mesmerisingly weaving every details into the event
The energy levels at Jalsa 2018 is quite evident from the way garba enthusiasts are grooving on the dance floors and moving to dandiya beats.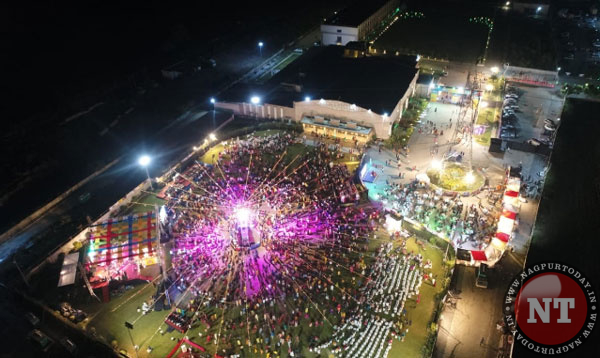 The event is supported by Sandesh City Kothari Jewellers, Gemini Rice Bran Oil, Bachpan, Radio mirchi, Lokmat Samachar,Nagpur Today,Coca-Cola, Mahaveer Mevawala among others.
The event is organized by Chattarpur Farms, and tickets are available on Bookmyshow.com or You could call for further details on events 931-931-4343