Pic Perfect : Suhana Khan gets clicked with Shanaya Kapoor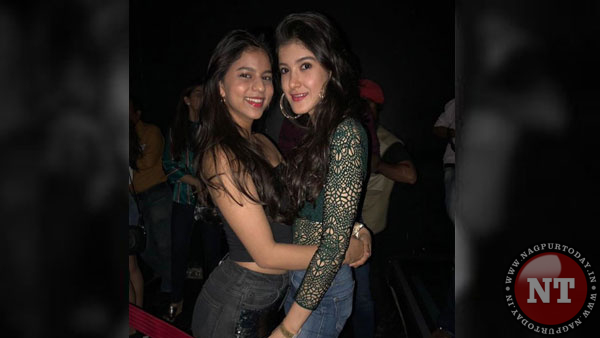 Star kids getting along and partying with each other is one of our favourite stories. In fact, it's something even readers love to dig into. Suhana Khan and Shanaya Kapoor also posed for a selfie that got Sanjay Kapoor really emotional. The actor posted their selfie, where they are hugging each other, and captioned it, "They grow up so fast". Well, tell us about it. We still remember Suhana as the little girl who cheered for her Dad at the Kolkata Knight Riders' stand.
But Suhana and Shanaya's selfie is damn cute even though it's not a new one. While everyone is waiting to hear from Suhana about her making an debut in Bollywood, the star kid is spending her time in theatre learning more about acting.
SRK had said in an interview how Suhana participates in school plays and wants to learn acting on her own instead of learning it from him. Suhana and Shanaya are best friends who are often spotted together at family functions and events. We totally get how Sanjay Kapoor feels about the two being such good friends. The actor was last seen in a TV show, Dil Sambhal Jaa Zara which went off-air this month