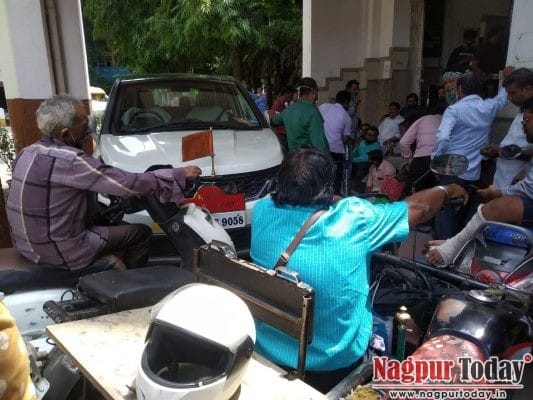 Nagpur: Left with options at sight after Anti-Encrochment squad of Nagpur Municipal Corporation (NMC) demolished there roadside shops across the Second Capital of the State, several physically challenged people resorted to 'Rasta Roko Andhonan" and blocked Mayor Dayashankar Tiwari's car on Friday at NMC.
The agitators expressed their agony that NMC officials have taken away their only chance to earn livelihood for their families. "Do they (NMC) want us to beg?," lamented some protestors.
Physically challenged resorted to rasta roko of Mayor's vehicle over demolition of there roadside shops across city and demanded compensation.