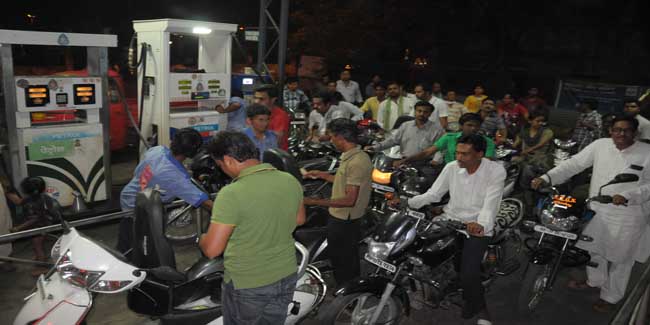 Nagpur News: The people in Nagpur will face the double distress with inflation hitting from either sides. As if the fire in vegetable prices was not enough, the prices of petrol and diesel too went dearer on Wednesday.
The oil companies have hiked the petrol and diesel prices by 70 paise and 50 paise per litre respectively. The new prices turned effective from midnight of Wednesday. This comes over 15 days after the petrol price was hiked by Rs 1.55 per litre on July 14. The increase in rates excludes local sales tax or VAT.
"Since the last price change, the international price of petrol has gone up from $ 117.19/barrel to $ 120.05/barrel. The rupee-dollar exchange rate however, has marginally appreciated from Rs 60.03 to Rs 59.49 versus dollar. The combined impact of these factors has warranted a price increase of petrol by Rs 0.70/litre (excluding state levies)," the company said.
As regards diesel, the company said that even after the current increase, under-recovery on retail diesel shall stand at Rs 9.29/ litre.