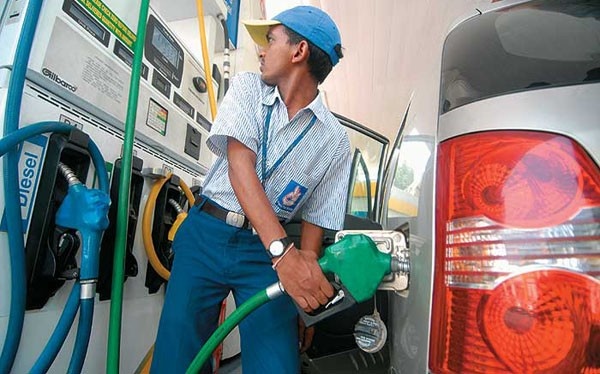 New Delhi: Petrol and diesel prices finally dropped on Wednesday. After 16 days, the petrol prices went down by 60 paise in Delhi and 59 paise in Mumbai to cost Rs 77.83 per litre and Rs 85.65 per litre, respectively. On the other hand, diesel prices went down by 56 paise in Delhi and 59 paise in Mumbai to cost Rs 68.75 per litre and Rs 73.20 per litre, respectively.
On Tuesday, the petrol and diesel price surged continuously for 16th consecutive day since dynamic pricing system was resumed on May 14. The petrol price on May 29 rose by 16 paise to Rs 78.43 per litre in New Delhi and to Rs 86.24 per litre in Mumbai. The cost of diesel also saw an increase to cost Rs 69.31 per litre in Delhi and Rs 73.79 a litre in Mumbai. In Kolkata, the petrol was being sold at a rate of Rs 81.06 per litre whereas, in Chennai, the rate was Rs 81.43 per litre on Tuesday.
In the past 16 days, petrol prices in four metro cities – Delhi, Mumbai, Chennai, Kolkata – have increased by over Rs 3 per litre. The reason behind the increase in petrol prices in the country is the rise in the crude oil cost and high excise duty levied on the particular fuel type.