Nagpur/ Yavatmal: Although, Yavatmal has been infamous for suicides of cotton farmers for nearly two decades, it is now in the public eye for farmer deaths again. Only this time, the same is not a willing killing. It is "deaths due to inhaling pesticides" which is claiming the lives of farmers this time. As is being stated, around 18 farmers have lost their lives due to the same in merely two weeks.
Considering the seriousness of the matter, state government had also established an investigation committee over the case and even declared necessary steps for prevention of deaths.
However, the deaths have raised a bunch of questions on the modern methods of farming which are based on chemicals and also its impact on human lives.
Spraying of Pesticides: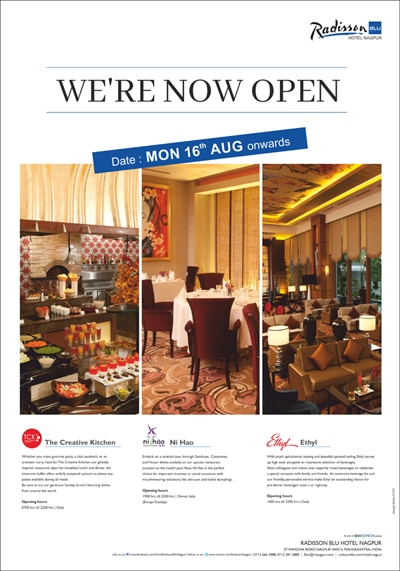 Kishore Tiwari, Chairman, Vasantrao Krishi Swawlamban, recently visited Yavatmal and shares his observations. "As many as eighteen farmers have lost their lives due to side effects of spraying pesticides in farms. Hundreds have been admitted to hospitals', claims Tiwari.
Vasantrao Krishi Swawlamban is a mission being run by Maharashtra Government to check farmer suicides and execution of policies for their benefits. On the directions of CM Devendra Fadnavis, state government has announced that the matter will be investigated by Additional Chief Secretary of Home Ministry.
What the Government claims:
BJP Legislator from Yavatmal and a minister in State Government, Madan Yerawar has claimed that distribution of masks to farmers has been started. "We have started distributing masks and gloves to the farmers so that they can cover themselves while spraying the chemicals. All the hospitals have also been directed to arrange to other necessities to deal with any emergencies. As a result, the death toll has declined in past few days. The families of farmers who have died remain in an irrecoverable shock and loss.
Families have broken down:
Pratiksha, a nursing student and daughter of one of the deceased farmers states that her father had a wound on shoulder when he sprayed a particular chemical for the first time. "After the wound recovered, father went to spray the chemicals again. When he returned he started throwing up", she said.
"We took him to Sawargaon Primary Health Centre where he was given saline solution. However, when he did not recuperated we took him to a hospital in Kalamb who referred him further. Considering his worsening health we decided to take him to a private hospital but as we were unable to pay their high fees, we had to again visit government hospital where he deed", tells Pratiksha with a heavy heart.
Adverse affects of Pesticides:
Around 25 cases have been reported where the harsh chemicals have had callous impact on the eyesight of farmers. Although, their sights will convalesce, it may have long term impacts.
Tiwari states, "It is the responsibility of seed and pesticide companies and their distributors to give proper training and information about the spewing of chemicals on the fields". He further adds that it is the duty of Agriculture Department to monitor the whole process.
"In case of any affects on the farmers who come in contact with these chemicals, health ministry is required take an immediate action for treatment. I demand running of criminal case against these neglecting companies", said Kishore Tiwari.
Pesticides or Poison:
The academicians and agro-scientists now are opining that wrong combination and faulty use of pesticides and spraying without any protective gear are the apparent reasons for the death of sprayers. It is the deliberate silence of mogul companies which has given a free hand to exploit the situation by the pesticide manufacturing companies.
It was essential for the farmers to keep themselves covered while spraying these strong chemicals. However, that did not happen which has resulted in several deaths. It is to be mentioned that every farmer is not allowed to spray these chemicals but a trained team must do it. However, it is often overlooked and the untrained farmers indulge in it by themselves.
—Source : BBC