Pawar pays tributes to Babasaheb Kedar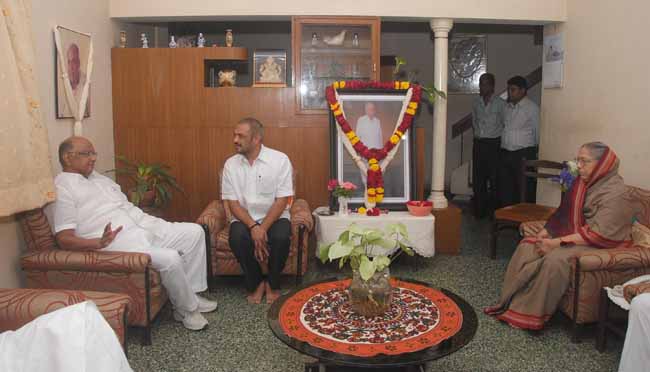 Nagpur News: Union Agriculture Minister Sharad Pawar   visited the residence of MLA Sunil Kedar in Bajaj Nagar to pay his tributes to the Sahakar Maharshi Babasaheb Kedar who passed away recently. Babasaheb Kedar's son Sunil and the late leader's wife received Sharad Pawar.
In his brief visit, Sharad Pawar consoled the Kedar family and talked with them about his long association with the Sahakar Maharshi. Pawar was accompanied by other leaders and workers.