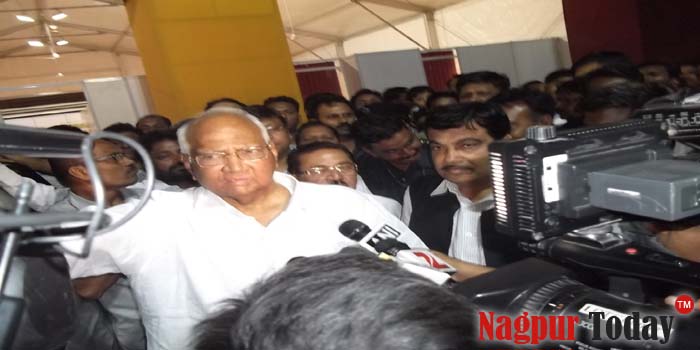 Nagpur News : Union Minister Sharad Pawar today shared a solar autorickshaw ride with former BJP president Nitin Gadkari at 'Agro Vision 2013', an agriculture exhibition organised here.
Pawar, who arrived here this evening from Pune by a special flight, spent time at the exhibition promoted by Gadkari, who resigned from his post earlier this week refusing to seek a second term in office amid charges of irregularities in Purti Group.
"Farmers  of Vidarbha are keen to understand new technologies and utilize them to enhance their cultivation. Despite many problems in Vidarbha like suicides and poor cultivation, farmers are adapting a positive approach towards new methods of farming. Their perspective towards farming is changing," said Sharad Pawar.
Pawar further added, "Former Minister of Agriculture late Panjabrao Deshmukh started many programmes for the benefit of farmers to make them aware of new technologies. And, since Nagpur is situated at the border of two states and is also the centre of India, it becomes an appropriate place to introduce such programmes were farmers from adjoining states will also be able to participate and understand these new techniques of farming."
Former BJP National President  Nitin Gadkari was also present on the occasion. Gadkari and Sharad Pawar also discussed about various technologies introduced in Agrovision.