Nagpur: While continuing our quest to know people's opinion of the present Narendra Modi led BJP government, we asked some of the traders in Sitabuldi area about their opinion BJP Government's completion of one year in rule.
Nagpur Today had questioned: Do you think "Ache Din" is here? If yes, How? and if no Why?
Proprietor of M S Pande and Sons, Sunil Pande said No! "Ache Din" has not come yet. With no end to corruption and the present anti-trader moves by the local government with BJP's rule shows the duplicity of their claims of "Ache Din".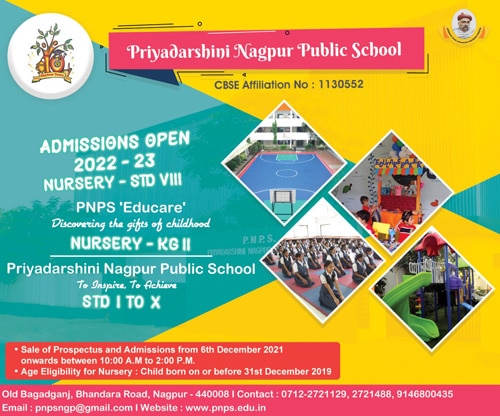 Proprietor of Gaysons Readymade Garment Store, Brijesh Agrawal said No! Ache Din has not come yet. The inflation rate is still on the high. We had high-hopes of the "Ache Din", may be in distant future it may come.
Proprietor of Suiting Cloth Store Roshan Kewalramani said No! Ache Din has definitely not come yet. He said that the BJP is in power in the Centre, the State and even in Nagpur. Maybe Mode's work on the international level to woo investors may be good. Yet on the ground level in our city it does not seem that the government is in favor of the traders. We had always been with the BJP and have supported the party, yet the party seems to have forgotten us.
Proprietor of Raymond's Showroom, Omprakash M said No! Ache Din has not come yet. However, let us give Modi some time. He is not a magician. It will take time to clean the mess made by 60 years of previous governments.
Proprietor of Hum Log Readymade Garment Store, Pramod Kumar Jain said No! I feel that Ache Din has not come yet. The traders are all very sad and depressed. The present government is not in favour of the traders.
Proprietor of Friends Readymade Garment Store, Kishan Agrawal said No! "Ache Din" has not come yet. The traders should close their shops and become footpath vendors who do not pay taxes and LBT etc and are happy. The present government is not in favour of the traders.
 Nagpur Today will daily bring views of Citizens, if you want to Share your views you can mail to news@nagpurtoday.in with Subject: Modi Sarkar :Ache Din – with your image.
You can even whatapp the same to 8446941106
As told to Samuel Gunasekharan. Pictures by Vinay Thorat
Disclaimer: The opinions expressed within this article/news/ are the personal opinions of the readers/speakers. The facts and opinions appearing in the article do not reflect the views of Nagpur Today and Nagpur Today does not assume any responsibility or liability for the same.