Nagpur: Internationally acclaimed Dr. Pachlore Foundations, Maestro Multiversity widely known for its Medical, Educational, Management, Social & Cultural services Research & Development activities recently conducted Pathways to Positive Parentings 100th workshop at its Planet V centre. The workshop was inaugurated by Renowned Behavioural Scientist, Neuro Analyst, Educationist & Managemnet Maestro Dr. Vikramsingh Pachlore, in holy presence of Fr. Arockia Samy (Principal Dnyanmata High School) , Dr. Shankar Bundele (Dean- Dept. Of Hindi, S.G.B.A.U).
Chief Guest Fr. ArokiaSamy presenting preface of the workshop expressed his concern about present generation principles & values system. Guiding the teachers & parents against the alarm of destructive nurturing , Fr. Samy said , ' The present era of Advance Science & Technology has created more challenging curse then bestowing boons'. He Congratulated Dr. Pachlore Foundations for noble task of preventing the suicide cases , helping the needy specially students & farmers through its ATM ( Any Time Madat) Guidance and counselling centre. He stated 'its amazing to see the life changing work of the organization at the grass root level, serving as the ray of hope & happiness to class & mass equally. Celebrating 100th workshop on parenting he praised the worthy work Maestro Multiversity as divine task.
Key Note Speaker Dr.Vikramsingh Pachlore in his guiding expression shared his Global study , research & experience about ' Behavioural Management in Praxis Of Parenting'. Dr. Vikramsingh said, ' Parenting is the science of the Gods Art'. Which can be learnt by 4 C & 4 P method of 'Caring, Confidence , Calmness , Consistency, Patience, Practice , Perseverance , Performance'. He said, 'Don't worry that child is not listening to you, worry that he is observing you'. Teach by your life not by your lips'.

Let the kids explore beyond the horizon, Giving them the right wings of aspirations & deep roots of values. Dr.Vikramsingh expressed his dissatisfaction over present stressful & tiring education system , He further added . ' its really unfortunate to see that on the of competition there is comparison, the charm & purpose of true education is lost in the performance anxiety flooded education system, where students & Teachers both are equally in pressure cooker situation. The purpose of education is to transcend the Man to Mankind developing his potential skills. Dr.Vikramsingh insisted that along with I.Q , E.Q & several other psychometric tests Happiness quotient should also be made compulsory to help the child to bloom to fullest its natural growth'. Conducting workshop with case study method , he dealt scientific and social aspects & challenges of modern day parenting. He presented the audience with ready reckoner & practical tips for smart, sober & scientific parenting, which he said can only be successful if parents give the most precious gift of life to their children , – quality time'.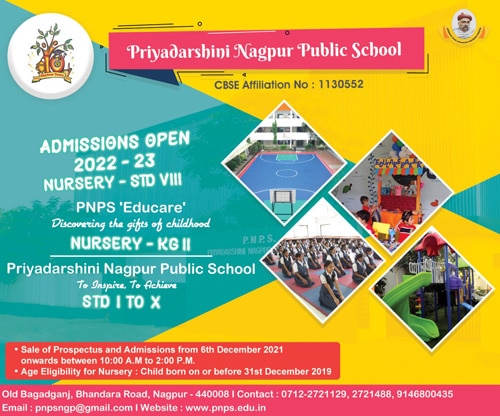 Guest of Honour & rapporteur Dr. Shankar Bundelewas felicitated for his outstanding contribution in the field of Education & Literature by Dr.Vikramsingh& Fr. Samy . He expressed his gratitude & appreciated the vision and mission of the Dr.Pachlore Foundation – 'SalusPopuliSuperma Lex' (Welfare of the people is the supreme law). He said , ' it's the need of an hour that the Public & Private organizations through their corporate social responsibility programs should adopt practices & principles of Institutions like Dr.Pachlore foundation, who are practical of balance of scientific & social acumen. Dr.Bundele extended his best wishes to all the successful students selected in MNC's &Competative exams with innovative training of the Maestro Multiversity. Admiring the efforts Dr.Bundelesaid ." This Institute has proved its mettle from time to time, it serves as ' Elixir of Education & Enthusiasm', Our universities should imbibe this practical pedagogy to make our generation success savvy.'

Educationist, social scientist & Parents from various parts of Maharashtra , Karnataka & Telangana participated and expressed their overwhelming appreciation for conducting meticulous management session on each and every aspect of parenting from 'womb to work stage.' The program was followed by open forum &career mapping session. Intellectuals from vivid fields marked their presence for the event including ; Dr. S.S. Khadbadi ( Principal , GCOPA). Dr. Ashish Maloo( Director , Maloo Education Group) , Fr. Rajesh ( Principal. St. George School), Dr.Choubey ,Dr.Deshmukh , Dr. Gouda, Mrs. Rana. The program was anchored by prof. Neeranjan Chitare and Dr. Sanjeevani – Convener & ( Medical Director, PVMM) delivered vote of thanks. The century workshop of Pathways to Positive Parenting served as the enlightening & educating for youth & grey.