Pardikar dedicates well water to Prabhag 20 residents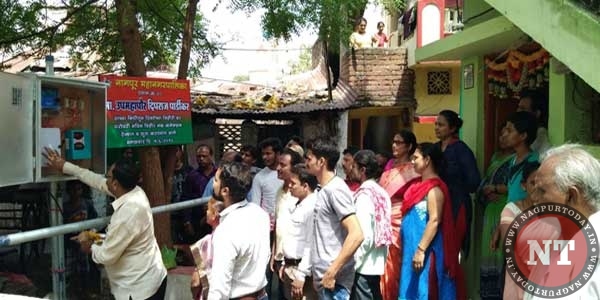 Nagpur: The Deputy Mayor Deepraj Pardikar on Tuesday dedicated water supply from a well in Pachpaoli Prabhag 20 to the citizens. A network of water supply taps was done from Diwte's well and water is being supplied to the residents of the nearby area. The water supply taps were provided to the citizens from Pardikar's Corporator Fund.
Those present on the occasion include Corporator Shakuntala Parve, former Corporator Geeta Pardikar, Jaishri Bala, Urmila Hivrade, Shalu Kothekar, Anil Randive, Devendra Bhisikar, Raju Maundekar, Digambar Burde, Vicky Mandalik, Indrapal Gokhale and many others.