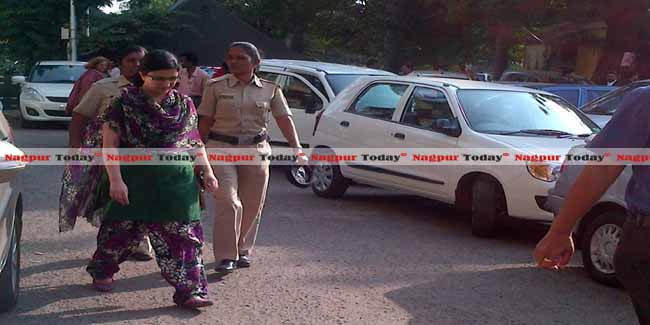 Nagpur News.
The bail plea of Pallavi Joshi, partner of Shree Surya Company and main accused in the Shree Surya fraud will be heard on November 13. Pallavi Joshi was sent into Magisterial Custody to central jail after her non-cooperation during police custody.
Court had earlier ordered a magisterial custody of Pallavi Joshi till November 15.
It is interesting to note that Sameer Joshi and Pallavi Joshi had defrauded its investors in Nagpur and duped them of crores of rupees. Similarly, more cases of defraud by the Joshi couple came to light in Pune and Akola districts. Sources said that Amravati Police might arrest Joshi couple on police production warrant after completion of investigations process in Nagpur. Police said cases of fraud against Joshi couple have been registered in Nagpur, Akola, Chandrapur, Amravati and other parts of Vidarbha.
Sources that a no investigation was carried out with a Abbacy (Mathadhish) who suggested Sameer Joshi to start a company in Amravati district. Sources said, an Abbacy from Anjangaon Surji Math was not questioned over his involvement in the case.