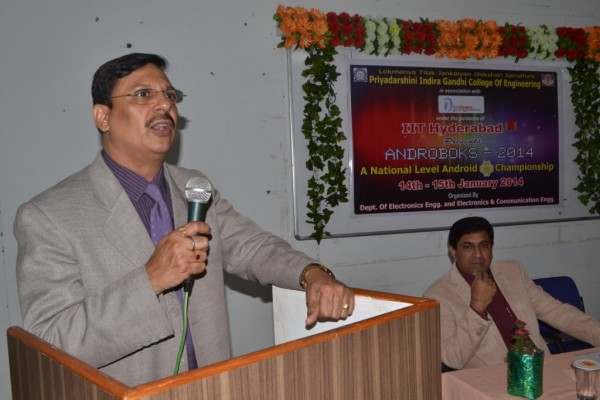 Nagpur News : A national level workshop on Android was organized in association with Robosejugous Technologies Pvt. Ltd  under the guidance of IIT Hyderabad by Electronics Engg. and Electronics Communication Engg. Department of Priyadarshini Indira Gandhi College of Engg .
Dr. R.V. Kshrisagar(Dean , Faculty of Engineering and Technology,R.T.M.N.U.)  was the chief guest for the function . He explained that it is a need of an hour that every person should opt for new technology and should update themselves with new trends. He motivated the students to develop new software's and apps which will be benefited to them and society.
Dr. Vivek Nanoti, (Principal, Priyadarshini Indira Gandhi College of Engg.) has broaden the idea about how to get knowledge using internet websites . He has briefly described that today YouTube has different educational videos that will help increase the technical knowledge.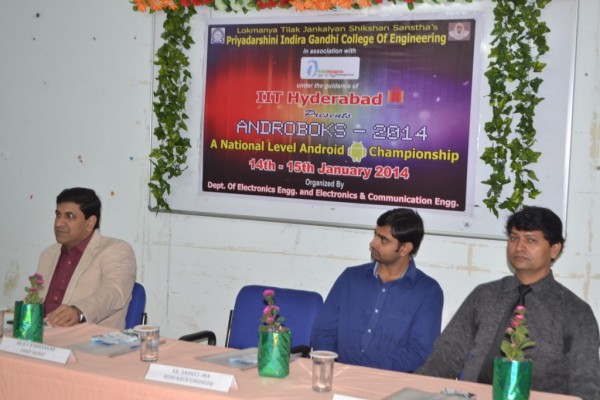 The key note speaker of the workshop was Dr. Sanket Jha( Senior Research Engineer in Robosejugous Technologies Pvt. Ltd.) gave the overview of the workshop. He explained that Android technology has become a very familiar name in the recent trends. Its impact on the day to day life of human can be seen easily  by the different smart phones we carry. Today every smart phone user can use this power and thanks to Android technology which helped in doing so.
The function was anchored by Prof. Shruti Singh Roy. The vote of thanks was given by Prof. Tanvi Khobragade. Prof. V.K. Taksande (HoD of EN/EC Dept.,PIGCE) and committee members of different committees ( Technical ,decoration ,catering ,registration)  worked hard to make this function a success.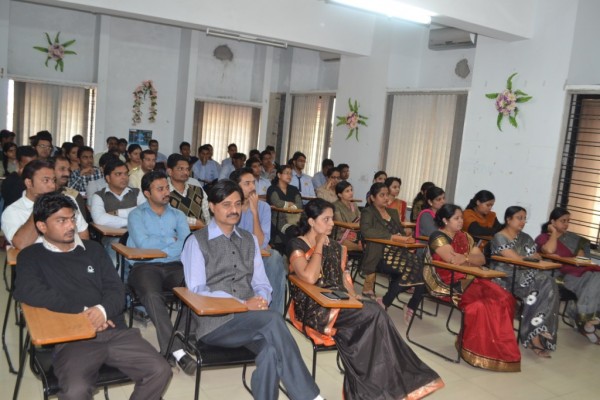 While Prof.Vivek Barwat co-ordinared well and all the faculty members of EN/EC department in one or the other way has the contribution  in the  successful completion  of this function .
At the end of the programme Principal congratulated the H.O.D. (EN/EC ) and all the staff of EN/EC  department for there excellent team work.