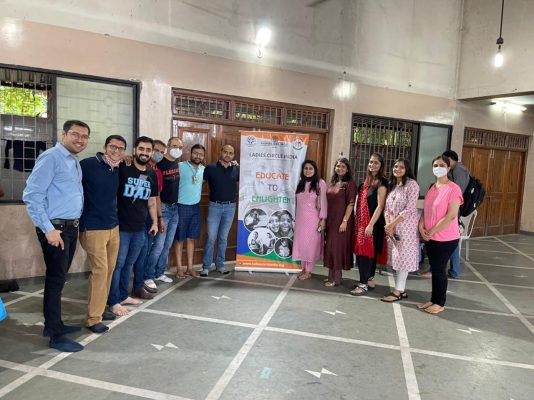 Nagpur: Amid shortage of Covid vaccines in the district, Nagpur Ladies Circle 50 organised a Covishield vaccination drive. Citizens above 18 years of age received Covishield vaccine on Friday, July 23, for free.
The vaccination was given from 10 am to 4 pm. Registration was done on first come first basis. More than 200 people were vaccinated on this drive.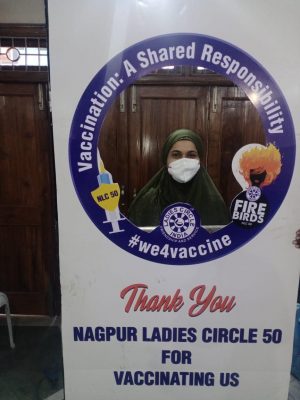 Talking about the initiative, Chairperson of NLC 50, Isha Agrawal, said, it is important to vaccinate the under-privileged as they do not have easy access to vaccination or awareness about it. Nagpur Ladies Circle 50 has been relentlessly working for the betterment of under-privileged, health and hygiene. Vaccination drives are a part of this initiative and camps like this one are extremely important, she added.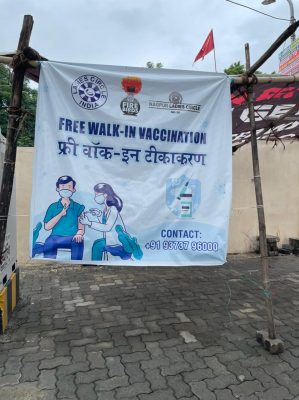 Secretary Nidhi Poddar stated, under-privileged are at maximum health risk due to the nature of their work and their general living conditions. Therefore, there is a necessity to extend our help to them and get them vaccinated on priority otherwise infections can even take a fatal turn for them.
The event was flagged off in presence of Treasurer Vinny Gopalani, Area 3 Project Convenor Esha Agarwal, Shweta Jejani, Bhuvi Wadhwani and many Tablers from Nagpur Round Table. NLC50 would take this opportunity to extend their special thanks to Amit Poddar for helping them in arranging everything. Special mention of Rajnikant Thombre of Vijaynagar Association for his support to the initiative.