Nagpur: If a country wants to fall in the line of history of rich and prosperous country than it has to start from Sindh province. The origin of Indian culture lies in Sindh province. The protection of Sindhi language is the security of India, said Rashtriya Swayamsevak Sangh's Sarasanghchalak Dr Mohan Bhagwat.
He was speaking as a special guest at the Chetrichand Festival organized by Indian Sindhu Sabha at Dayanand Park, Jaripataka. Seated on the dias were Bharatiya Sindh Sabha Ghanshyamdas Kukreja, Chairman of Standing Committee of the Municipal Corporation Virendra Kukreja, Satish Anandani, Rajesh Barwani, Sunil Vaswani, Deepak Bakhani and Anil Bhardwaj.
Sarsanghchalak Mohan Bhagwat said, "India has different languages, languages ​​and regions. Each province has different diets. But all these things connect us with one country. Language, region and civilization are the ornaments of this country. There is beauty. There is a diversity of festivals. But the feeling behind this is oneness. It is our culture to carry diversity, along with the feeling of unity. I have come here to give this kind of experience. RSS volunteers work to protect language, costumes, buildings,
hymns, excursions. On 14th, August the day Sindhi society observes as a black day. In the future, it will be auspicious day for the Sindhi when poet Sant Kawaram Bhajans will sung by Sindhis on the same day, Bhagwat said.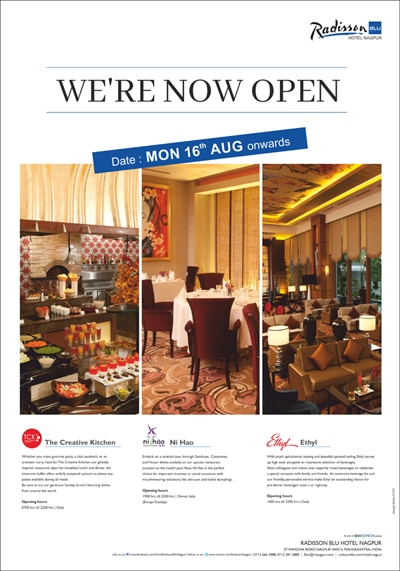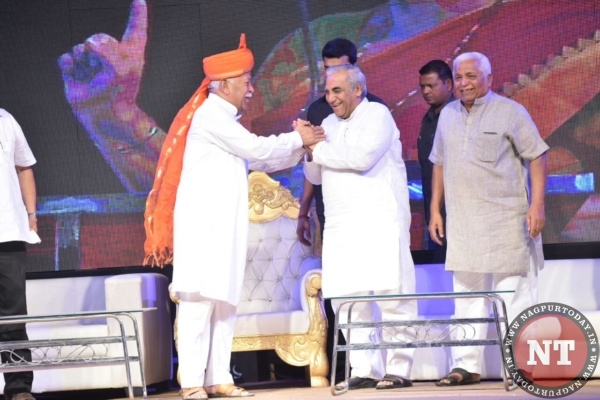 In his introductory speech Ghanshyamdas Kukreja explained the Sindh culture. He said that the society which has come from Sindh province now considers India as Sindh province. Through this process, this society proved that you are not a refugee but a man. He said that society is trying to keep Sindh alive.
Ghanshyamadas Kukreja tied a a traditional turban ot Sarsanghchalak Dr Mohan Bhagwat and felicitated him with with a shawl, a shreefal and a memento. Sachdev conducted the programme. Dr Vincci Rugwani, Corporator Pramila Mantherani, Pritam Mantherani and Ramchandani, Kisan Asudani were present.