Union Minister directs officials to speed up all development projects in city
Nagpur: The Union Minister Nitin Gadkari on Monday took stock of progress and status of various ambitious development projects launched in city. In the meeting held at Vanamati Hall, Gadkari directed the NMC, NIT, PWD authorities to complete the cement roads, flyovers being constructed by NHAI, various Metro Rail and other development works within the timeframe.
In a significant development, Gadkari announced that bhoomipujan of first stage construction of Orange City Street and the second stage of Ramjhula will be dedicated on January 19, 2019. The first stage of Orange City Street is being constructed by Maha Metro.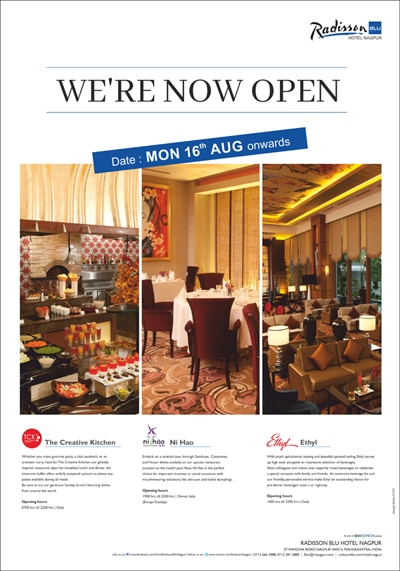 The meeting was attended by Guardian Minister Chandrashekhar Bawankule, MLAs Sudhakar Kohale, Krushna Khopde, Mayor Nanda Jichkar, Standing Committee Chairman Virendra Kukreja, Deputy Mayor Deepraj Pardikar, NMRCL Managing Director Brujesh Dixit, Divisional Commissioner Dr Sanjiv Kumar, District Collector Ashwin Mudgal, Municipal Commissioner Abhijit Bangar, Central Railway DRM S S Uppal, NHAI's Chief Engineer M Chandrashekhar, PWD Chief Engineer Ulhas Debadwar, Smart City Project's Director Ramnath Sonavane and senior officials of various departments.
At the outset, Gadkari sought the status of projects being done under Central Roads Fund. The projects include widening of Old Bhandara Road-Mayo Hospital to Sunil Hospital, status of land acquisition for the project, widening of Kelibagh Road and land acquisition status, proposal on development of road from Jaistambh to Manas Square, DP Road connecting Wanjari Nagar Water Tank to Ajni Road etc. Gadkari directed the officials to get rid of problems and start the actual works including land acquisition from January.
Similarly, the Union Minister directed the PWD authorities to take a meeting with Railway officials and remove the problems that are dogging construction of flyovers at various places. The Municipal Commissioner Abhijit Bangar informed Gadkari that rejuvenation work og Nag River would start by the end of December 2019 after signing the agreement with Japanese agency JICA in September 2019.

Ramjhula dedication in January:
When Gadkari asked why the Ramjhula has not been opened for traffic even after completion of work, he was told by the officials that some small works are yet to be done and it will take another month. Gadkari said that complete the works within time and open the Ramjhula for traffic in January. Now, the bhoomipujan of Orange City-Metro Mall and dedication of Ramjhula will be done on January 19, 2019, Gadkari said.
Speed up NHAI works:
Expressing his disappointment over slow progress in works being carried out by National Highways Authority of India (NHAI), Gadkari ordered the authorities to speed up the works. MLA Krushna Khopde complained that only 30 percent work of Pardi Flyover has been completed in four years. Gadkari directed to remove difficulties in land acquisition and complete the works within time.
The meeting reviewed the status of projects being carried out under Central Road Fund (CRF), works of NHAI, development works by Railways, status of Nagpur Metro Rail project, MoUs signed by NMC, PWD for handing over some projects to Mah Metro (Yashwant Stadium, Ganesh Tekdi flyover, and others), status of Nag River development project, traffic system in city, SAI (Sports Authority of India) project at Vathoda, Prradhan Mantri Aawas Yojana progress, ongoing construction of cement roads (Phase 1, 2, 3) and DP Road status, waste management in city and presentation on Indore pattern, playgrounds in city (Rs 60 crore investment), status of AMRUT scheme for drinking water in city, status of London Street (Orange City Street) project, development and beautification of Gandhisagar, Sakkardara, Binaki and Sonegaon lakes, and status of various others projects being implemented in city.