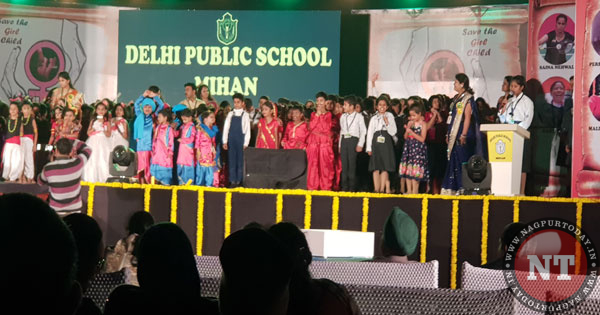 Nagpur: The Annual Day Concert at DPS, MIHAN was replete with every imaginable magnificence. It was a day fiesta that entertained, enthralled and elevated the spirits of the audience. DPS, MIHAN, the store house of talent, successfully presented its 1st Annual Concert on Friday, the 14th of December, 2018.
The talented students of DPS, MIHAN presented the cultural event based on the theme *SAVE THE GIRL CHILD*, in the most captivating manner. It comprised flawless enactment, mellifluous choir, wonderful welcome and celebration dance, soulful live singing and fascinating dances from different states of India. Projection of live *SAND ANIMATION* was the main attractions of the show. The event came to a close with the Grand Finale.
The Chief Guest for the occasion was Major General Dr. Vibha Dutta *Director and CEO, AIIMS, Nagpur.* Also gracing the august gathering as guests of honour were Prof. Dr. Vijendra Kumar *Vice Chancellor National Law University, Nagpur,* Mr. Arvind Kumar *Centre Head TCS, Nagpur,* Pro Vice Chairman Mr. Ajay Mansukhani, Mrs. Monika Mansukhani, Mr. K. Balaji Principal DPS Kamptee Road and Mrs. Leena Karkare Vice Principal DPS, Kamptee Road.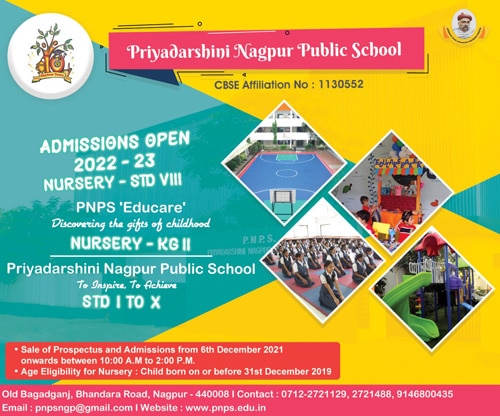 The Chief Guest in her speech asked students to work hard for their goals as it is the only key to achieve success.
The distinguished guests were superlative in their appreciation of DPS, MIHAN. They felt highly honoured and elated to have visited the school. Each one of them lauded the vision and the relentless effort made by the students and their mentors for presenting such a message oriented programme. They wished the students great success and advised them to follow the footsteps and path shown to them by their educators.
The Management of Delhi Public School MIHAN, Nagpur extended their heartfelt gratitude to all the dignitaries, honorable guests, esteemed parents and family. The success of the event was credited to the entire DPS, MIHAN family. Each member was equally instrumental in turning the concert into reality.