Orange City goes vibrant with dazzling colours on Pola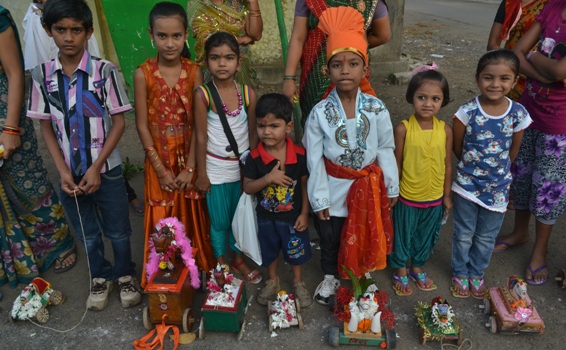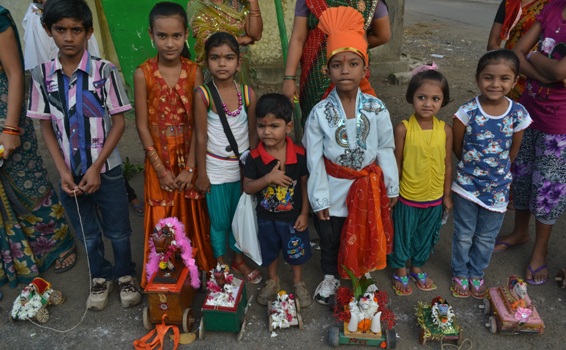 Nagpur News:
The Orange City went dazzlingly colourful,  vivid, vibrant and vigorous, and the robust sounds of bullock carts, albeit, wooden, echoed in hundreds of areas to mark the "Tanha Pola." The kids with multicoloured and picturesque attires glorified the centuries old tradition depicting the importance of bullocks in a cheerful way. Yesterday was "Motha Pola" and the real, live bullocks were worshipped religiously by Hindu families. The bullocks signify the importance for the farmers, without which the farmers would be friendless, colleagues, family members.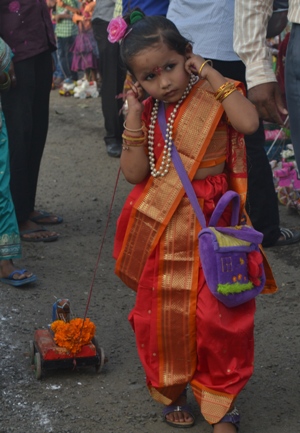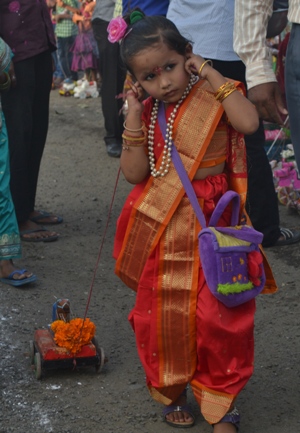 The bullocks feed the entire country by helping the farmers procure various crops by the matchless hard work. The generation of ancestors understood the significant roll of bullocks and passed on the tradition for future generations. The bullocks are worshiped and are given the rest for a day amidst the entire year of hard work. The farmers hold a vital place in the society.