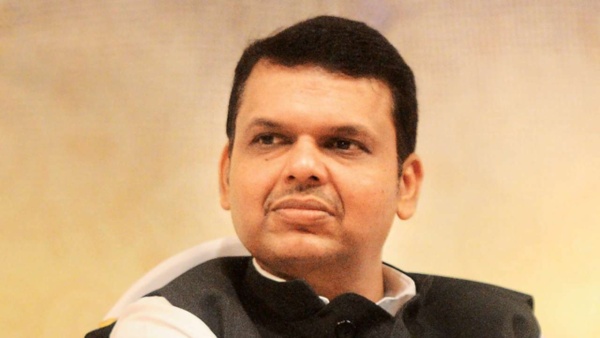 Nagpur: A united Opposition on Thursday demanded resignation of Chief Minister Devendra Fadnavis alleging his direct involvement in 'land scam.'
Replying to the allegations raised in Assembly on second day of Monsoon Session, Fadnavis rejected the Congress' claim that a "land scam" has taken place in Navi Mumbai and said he was ready to order any probe. Congress leaders in Mumbai had alleged that the government land in Kharghar was given to a private builder for just Rs 3.60 crore and that the transaction had "blessings" of the Chief Minister.
Fadnavis said the land in question did not belong to CIDCO (City and Industrial Development Corporation), as claimed by the opposition, but to the State Government. The concerned Additional Commissioner of Relief and Rehabilitation Department had the authority to make land allotments and this practice has been going on for the last 30 years including the Democratic Front Government of Congress and NCP. The DF Government had allocated 626 hectare land .
The Chief Minister said, the government had decided to allocate land to 751 Koyna project-affected people at five places of 12 villages. The lands allotted to those are nearby the airport. According to court ruling, it was mandatory for the government to inform the court about allotment of lands to the project affected people. The class-1 land could be sold in accordance with the rules.
Fadnavis accused the Congress of spreading rumours for political purposes which he said would be responded with a "fact-based" political answer. "The Opposition Leader has defamed me by levelling baseless charges hence he should resign from his post," Fadnavis retorted. Another BJP member Ram Shinde told Radhakrushna Vikhe Patil to apologise to Fadnavis. Shiv Sena's Ram Kadam also sought apology from the Opposition leaders.
Not satisfied with the reply of Fadnavis, the Opposition members continued to demand his resignation. Amid the chaos, the House was adjourned for the day.
The Congress had alleged that the Fadnavis-led Urban Development department had helped a private builder "illegally acquire" 24 acres of notified land at Kharghar in the name of compensating a group of families displaced by the Koyna power project. The land, the Congress leaders said, meant to house people displaced by the Koyna power project has been acquired by the builder for just Rs 3.6 crore. Though the project-affected persons are not allowed to sell their land for a period of ten years, the Urban Development Department turned a blind eye as the builder allegedly cornered the land from the people, the Congress leaders said.