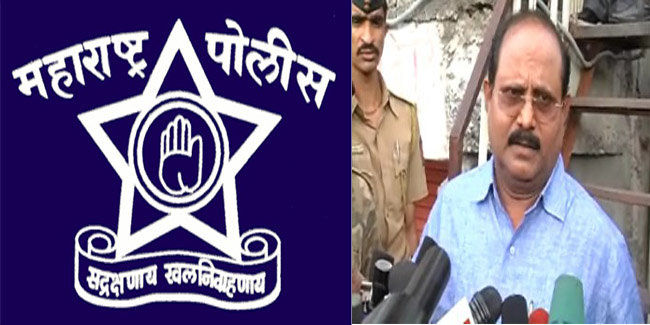 Nagpur News: The city police, in a bid to nab notorious goons and history sheeters who have been threatening slum dwellers, launched operation 'slum clean out' late Friday night. Entire city police force including senior officials continued search operations till early Saturday morning. As many as 62 outlaws were arrested during the action including 5 notorious gangsters. A large number of weapons were also seized during the action. Preventive action has been taken against 17 history sheeters. Several miscreants were also found storing liquor illegally.
It may be recalled here that the mob lynching of the brother of notorious gangster Bhuru at the Vasantrao Naik slum had sent shock waves across the society. Later, the body of a murdered businessman was also recovered from the same slum. These incidents raised a serious question on the city police's capability to maintain law and order.
After this police commissioner Dr Ankush Dhanvijay and additional commissioner Sanjay Saxena prepared an action plan to tackle the menace of gangsters in slum areas of the city. Committees were formed in slums to reveal any unruly activity. However, even this plan failed to provide any results.
Finally, Dhanvijay issued directives to launch operation slum clean out to bring a dent in the city's crime scene. A meeting was called in this regard and a list of slums where criminal activities had been flourishing was prepared. At about 12 midnight entire police force of the city including Dr Dhanvijay, additional commissioners Saxena, Anant Shinde, deputy commissioner Kailash Kanse, Sanjay Darade, Mangaljeet Siram and other senior officials set out on their mission to rid the city of gangsters.
The police force first raided the slum areas around Mayo hospital and later other enlisted slums. Even the lady police personnel were part of the operation.