Navjyot Singh Sidhu advocated Vote for Nagpur & Vote for India to encourage the youth to exercise their right to franchise.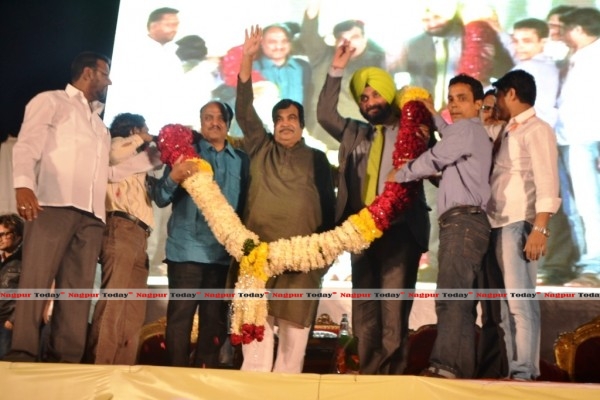 Nagpur Today: In his usual flambouyant style, with a thorough command over Hindi and Shero Shayari, he practically had the youth gathered at Futala Lake venue eating out of his hands. He used common youthful jargons and phrases like "Babaji Ka Tullu". He said that from this year about 112 Crore youth would be joining from this year to exercise their right to franchise.
The entire programme organized at Futala premises was made with an aim to increase the pace of BJP campaign since the elections are nearing. In order to infuse a positive response among the people and to infuse a sense of responsibility towards the entire election process among the youth and as an attempt to fuel this fire of voting among the Nagpur crowd, 'Samvedana Parivar Sanstha' organized a Voting Awareness Campaign for the youth along with a Signature Campaign. The Samvedana Parivar Sanstha of Nagpur claims that their sole intention is to be striving for the development in Environmental, Cultural, Educational and other Social sectors through potential and entrepreneurial youth of Nagpur.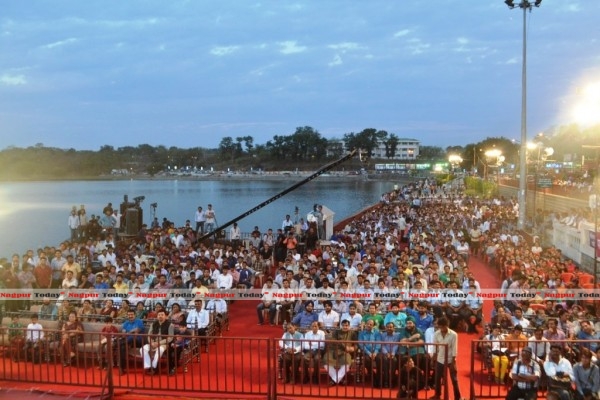 In the near future, India shall be witnessing hard core election activities. To induce and thereby increase the youthful hands in voting activity, Samvedana initiated a Voting Awareness Campaign through 'Vote for Nagpur-Vote for Nation' slogan. Youthful leader and former cricketer Navjyot Singh Sidhu with former president of BJP Nitin Gadkari were invited to grace the event with their presence and inspirational speeches of half hour duration at Futala Lake Venue. Mayor Anil Sole shared the dais with them who was accompanied by Samvedana Parivar Sanstha Secretary Sagar Kotwaliwale. The program got a thrilling start with the display of talwar by the guests, when fire crackers lit up the sky and added to the enthusiasm.
Other dignitaries like newly introduced member of BJP Sardar Navneet Singh Tuli, Founder of 'Youth for Vidarbha State' Dr Ashish Deshmukh, BJP Corporator Sandeep Joshi and MLA of Nagpur West Sudhakar Deshmukh were present in the programme. In addition, students of GNIET and the general public who were visiting the Futala Lake side for the weekend with their families and friends joined the event who were all warmly welcomed by BJP activists and volunteers. The show was hosted by RJ Ved, along with Samvedna representative Shivani Dani.
Earlier former chief of BJP Nitin Gadkari addressed the youth and claimed that this venue in which they are sitting was made under the BJP regime when Nitin Gadkari was the Minister for Public Works.