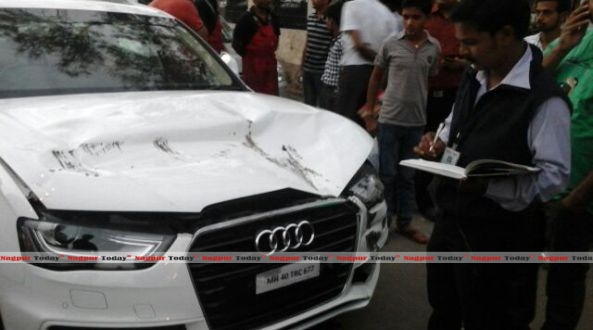 Nagpur News.
Three Vehicles collided  at Law College Square this evening. According to eyewitness , a starbus coming from Defence  on way to Sitabuldi  hit an Omni car which in turn hit Audi car in-front of it.
Anil Choudhari, aged 50 years, who was inside Omni, along with his wife Archana (38) were rushed to Dande Hospital. According to report Anil has lost both his legs in the accident and his wife has sustained head injuries.
The driver of the Omni Van Akshay Talmale, escaped unhurt. Sunanda Walukar who was also their co-passenger did not receive any serious injuries. All of them are members of Tej Gyan Foundation.
The Audi was driven by Naval Jugal Laddha who hails from Amravati was accompanided by his wife Sunita , father Jugal Kishor , mother Aasha and their children escaped unhurt.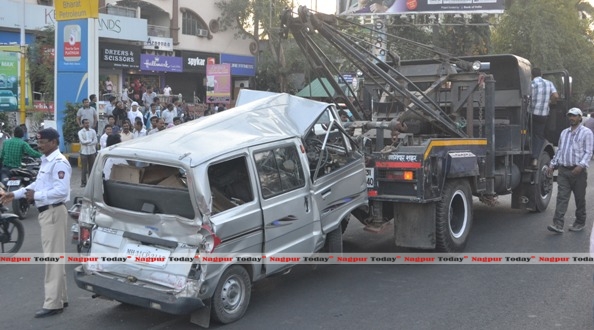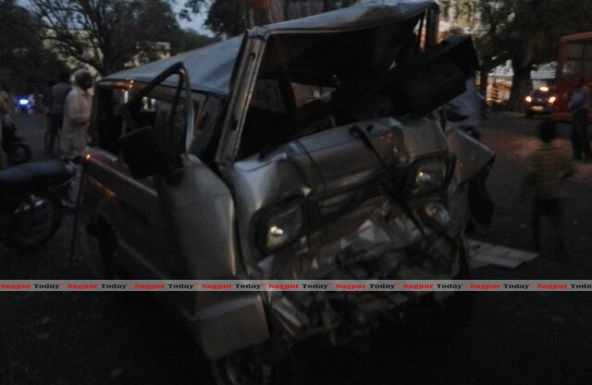 After causing the accident both driver and conductor fled from the spot. Even the passengers made good their escape fearing public wrath.
The complaint was lodged at Ambazari Police Station.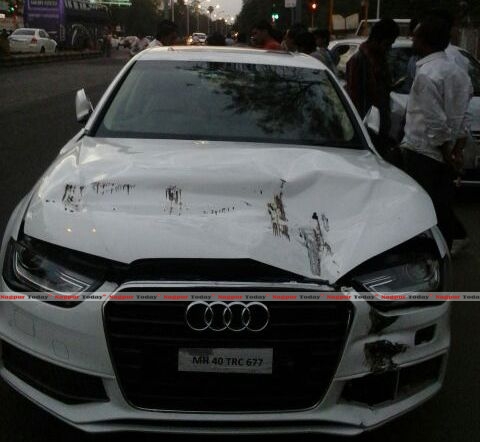 Strangely the Audi car involved in the accident had only temporary number plate. The Ambazari police when asked said it is bailable offence and have registered it under sections 279 and 338 of the Indian Penal Code.
The starbus driver and conductor later came to Ambazari Police Station when the investigation was going on. They came there along with Starbus Public Relations Officer and other staff. They informed police that due to failure of the bus breaks, accident occurred and they are not at fault.