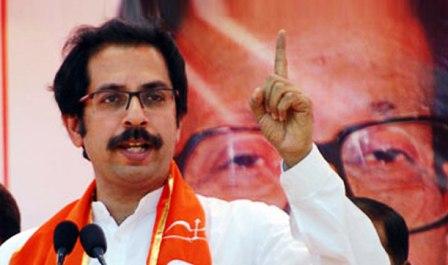 Nagpur News: The late Balasaheb Thackeray started out with little money or influence and went on to wield power and rule hearts in a way that had to be seen to be believed, his son Uddhav Thackeray said at Deshpande Hall today. Uddhav appeared to have taken charge of the proceedings on his father's behalf.
Paying further tribute to his father, the younger Thackeray said that while the Prime Minister waves to his supporters through the bullet- proof windows of a car surrounded by heavy security, Balasaheb Thackeray would fearlessly address crowds of his supporters in the open.
Thackray was addressing a gathering at a Shiv Sena party worker's meeting organised in Nagpur on Friday. He told the Shiv Sainiks present that he has come to the city to meet his mother, sisters and all the members of the Shiv Sena family in Nagpur, and that a Vidarbha Meet will be organised on a grand scale by the party around February- March in the city.
He said that he was born in the Thackeray family not to cry, but to fight. "Bal Thackeray's blood runs in my veins. Beyond this, I have no existence. I need to fulfil my duties as his son and make bring all his visions to life", he said.
Subhash Desai, Ramdas Kadam, Dr. D.P Sawant, Bhavna Gavli, Anandrao Adsul, Neelam Gohe, Ashish Jaiswal and others were present on the occasion.