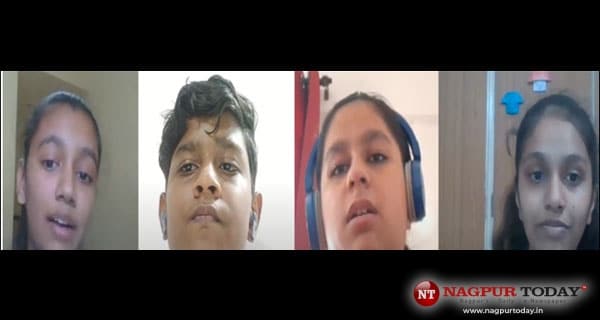 Nagpur: The Achievers School always thrives to cater to the all round development of their students. The main focus of the school has always been on improving the Soft Skills amongst the students. With this intention in mind an Online Toastmaster Competition was organised for the students from grade 9 and 10 on 9thOctober 2021.
The objective of the competition was to make the students confident and better orators so that they can fearlessly express their views on any topic. Toastmaster Competition is an excellent way to assist the students not only in spontaneous thinking but also in asserting their creative ideas with precision.
The purpose of this competition was to provide an opportunity for speaker to showcase their speaking abilities. Each student spoke on a particular topic given to them. The students had to speak for 3 minutes and they were judged on certain parameters. The students showed great fervour and poise in their respective presentation. The students had amazed the audience with their wonderful performance. It was fun to hear them speak.
School Founder Director Mrs. Sapna Katiyar and Director Academics and Principal Dr. Priyadarshini Deoghare appreciated the students on their wonderful performance.