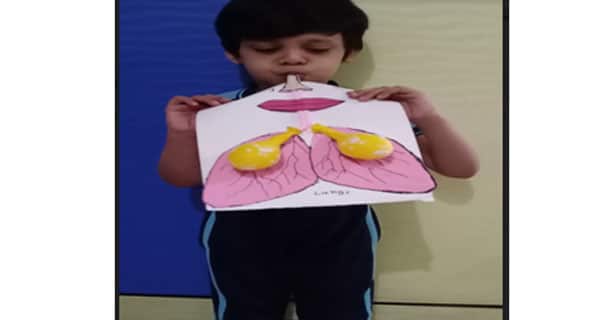 Nagpur: Environment continually strives to balance work with play and make academics fun and interesting for the students. Keeping this noble idea in mind, Online EVS Model Making Competition was organized on 17th July 2021, for the students of Grade 1 and 2.The students participated with gaiety and enthusiasm.
This activity brought forth the creativity and artistry of the students and gave them an opportunity to display their talent online.. The students enjoyed doing this activity. The students had come up with their own ideas and stunning creations under the guidance of their mentors.
The competition was successfully organized under the guidance of Director-Academics and Principal Dr. Priyadarshini Deoghare. Director Mrs. Sapna Katiyar appreciated marvellous efforts of the young students for displaying their wonderful models. Mrs.Archana Sharma was the CCA incharge while Mrs Kalpana Onkar and Mrs Suvaranrekha Wadetwar were the judges on the occasion.