Nagpur: Jalalkheda is in news again. This time over the tragic and avoidable death by shock of a young Contract worker and grevious injury to another when they had gone to check an electric meter in a farm in Jalalkheda.
The meters are supplied by the MSEDCL and it is their duty to get them checked for billing purpose. This task has been outsourced to a Contractor with whom the two youth, namely Shubham Ganesh Kumeriya, age 22, and Pravin Puran Kumeriya were supposedly working.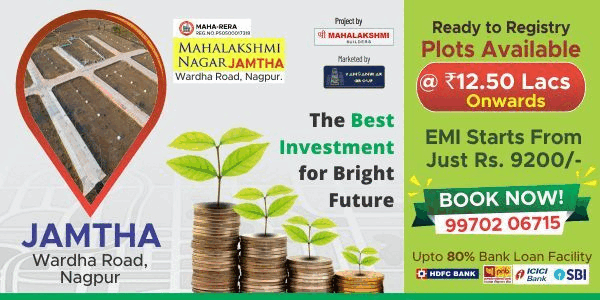 It is apparent that they were neither supplied with protective gear like gloves which could have protected them from shock, or given basic training on what to do if there is electric leakage.
It is learnt from sources that this morning, Saturday 22nd, the two were sent to check meter on the farm off Bhusaram Saduji Modhoria, of village Maywadi, near Jalalkheda.
As soon as Shubham opened the meter to check the reading he got shock and seemed stuck to the meter. When Pravin saw him in trouble he did something which is a big no-no in such situations. He tried to pull Shubham away with his hands (he should have used a wooden rod or some such insulated material.) Naturally he also got electrocuted but was thrown off by the shock.
When farm labour working neaerby heard the youth screaming they rushed to see what was happening. By then Shubham had also been thrown off. (Actually with AC current he should have been thrown off right away.)

The two were rushed to the nearest Medical centre but Shubham could not be saved.
When the villagers conveyed the news of the mishap to MSEDCL officials they refused to go to the site citing preoccupation with work. (They were probably scared of facing the ire of villagers.)
But this infuriated the villagers further and they carried Shubham's body to the local MSEDCL office in Jalalkeda, which was closed, and began Rasta Roko agitation demanding action.
NCP politician Salil Deshmukh, son of Anil Deshmukh, had reached the spot as soon as e erd of the accident but earlier he was also unable to persuade the Company people to come to the spot.

When irate crowd began Rasta Roko the Katol police immediately arrived there. When Salil Deshmukh spoke to officials of the Distribution company again, Executive Engineer Ghatole and Asst. officer Humane arrived at the office. They assured financial help to both families of dead worker and injured and also employment to one relative of bereaved. An ex gratia compensation of Rs. 2 lakhs was announced for Shubham's demise and they undertook to pay for Pravin's medical payment.
It was only after this that local people were pacified and Shubham's funeral was carried out in the evening in a grave and solemn atmosphere.